Remi's Story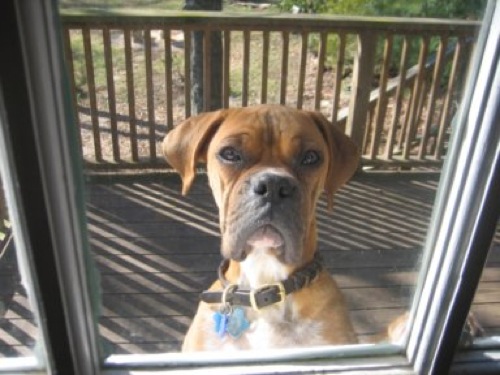 Please say a prayer for our little guy Remi who's beginning started out so rough with little hope before he was rescued by CARES. When we rescued Remi he was very much under weight, suffering from a bad case of demodex mange, and awaiting his time on death row in an animal control facility. We brought Remi back to the shelter and with alot of love and care he recovered wonderfully. Within days of bringing Remi to the shelter, we were receiving applications for adoption for this little guy, but one adopter's story really captured our hearts. This gentleman had seen a picture of Remi on the website of the animal control facility and wanted to adopt him for himself. When he found out that Remi had already been rescued and was on his way to other coast he quickly contacted us and ask if he could adopt him. After filling out his application we couldn't of been happier to know that this little guy was gonna have the perfect loving home. After treatment of the demodex mange and getting him neutered, Remi's new dad made the 4.5hr drive to get his new family member. Remi's new Dad kept us updated on his new life. He had traveled back and forth between Florida and South Carolina with his house mates (Gracie and Rocky) enjoying the traveling and adventures. Remi had put on more weight and his coat became shiny and healthy. Remi had found his forever home filled with playmates and love. We couldn't of been happier for him, and these are the types of stories which makes what we do worth it all! Sadly the latest report wasn't filled with his travel adventures or puppy stories, it was news that brings much sadness to all of us here at CARES, Remi has been diagonsed with stage 5 lymphoma....and his Dad is devasted, doing everything possible to save his newest member of the family. We are asking everyone to keep Remi and his family in their thoughts and prayers. At 11mo's old, this little guy still has much to experience in the doggy world. Lets keep the hope that Remi beats the odds and pulls through treatment.


8/1/08 Remi continues to do well with the chemo.........session # 8, today.... he has put on some weight, looks great, and continues to be a playful, lovable puppy!

10/01/08 Remi continues to do well........this is week 17 of his treatments.....over at 25 weeks....you would never know that he is sick........lots of energy and putting on weight........and, still, always in trouble.