Success Stories
Gibson's New Family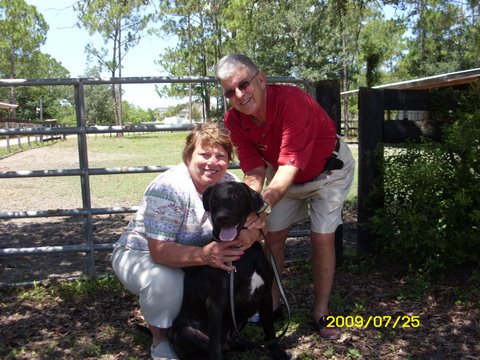 Friday's New Family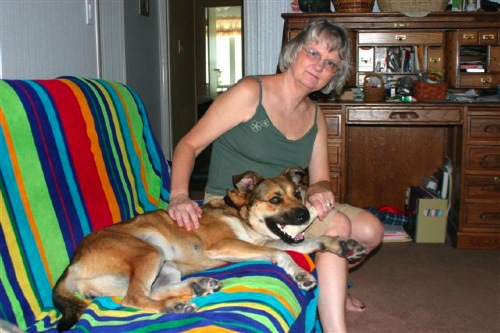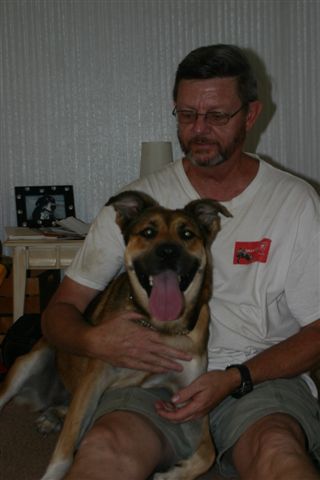 Petester's New Family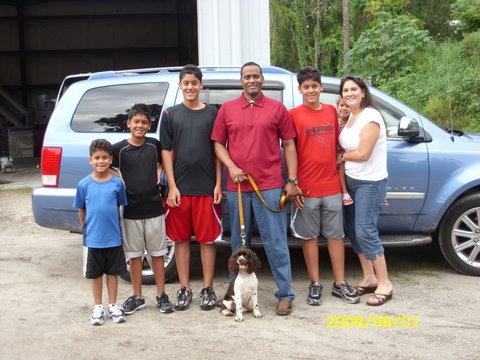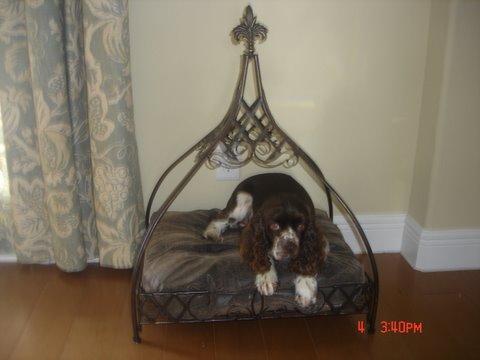 Buddy's New Family
Buddy went for his vet visit today and did well. He weights in at 78.5 lbs and Dr said he looks great. Has a little fungus in his ear but we have medicine to take care of that. He wants to tell all his furry friends something, he is sitting next to me all excited about it.
I found a new game today and I think I won it. My new mommy was doing what she said was "making a bed" new thing to me. She would pull a blanket up and I'd pull it down, she would run to the other side of the bed do it again and before she could get to the other side I'd have it pulled down. She was laughing real hard so I knew we were having fun. I knew I won the game when she said "Ok Buddy lets go out side for a few minutes." When I got back in the game was over so I figured she just couldn't keep up with me, so when you find your furever home remember this game, it is really fun.
Husky Man's New Family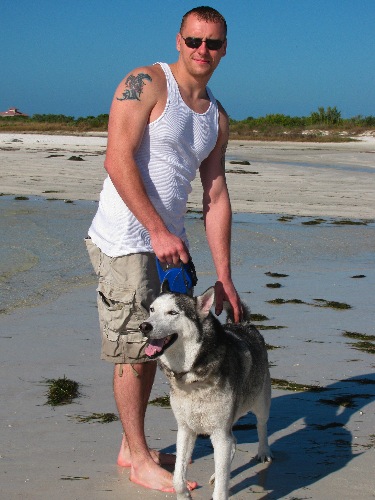 Bella's New Family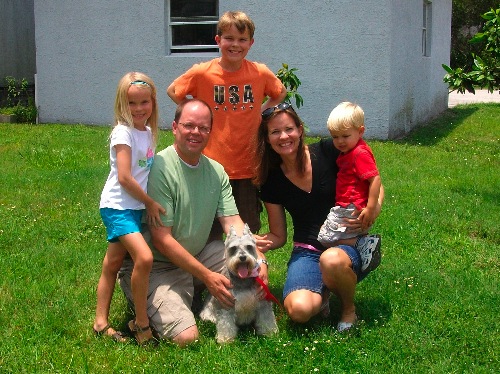 Cutie Pie's New Family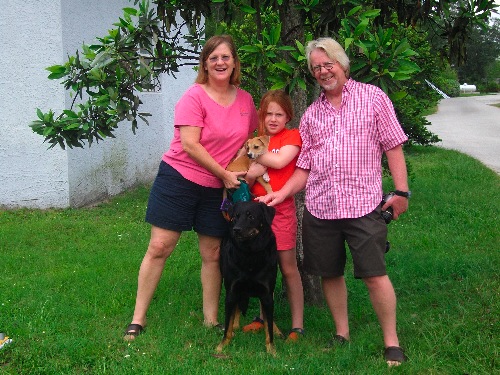 Depot's New Family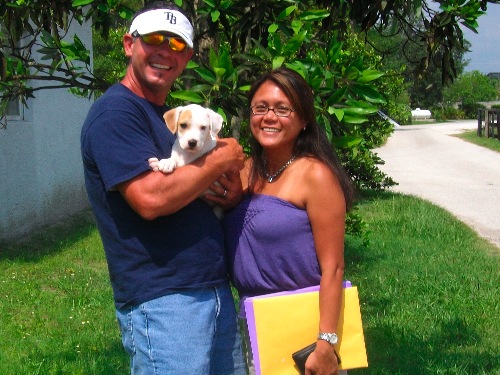 Hillary's New Family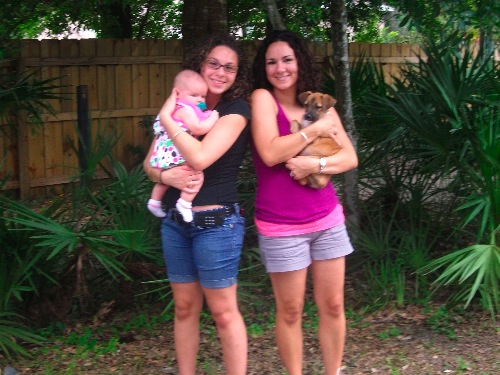 Homer's New Family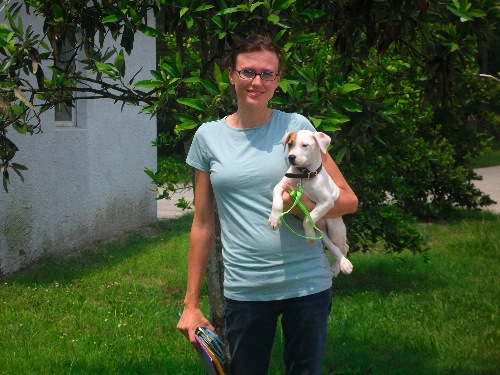 Marge's New Family
Satina's New Family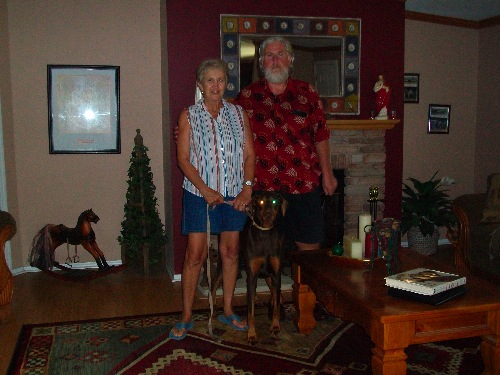 Zephyr's New Family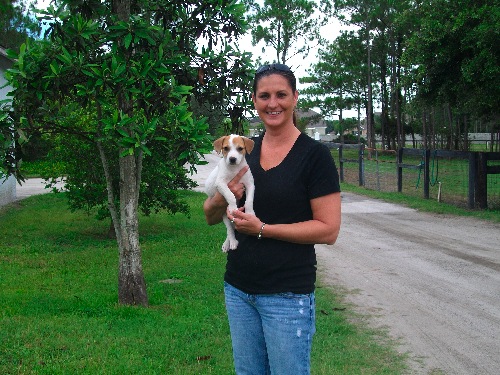 Fido's New Family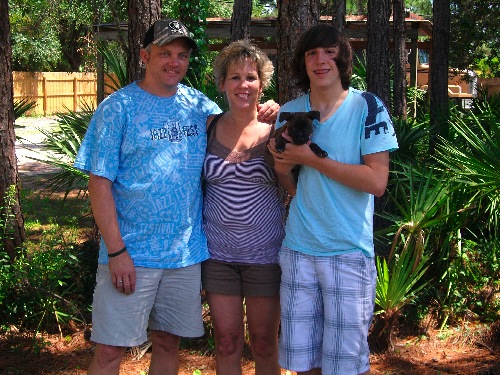 Kahula's New Family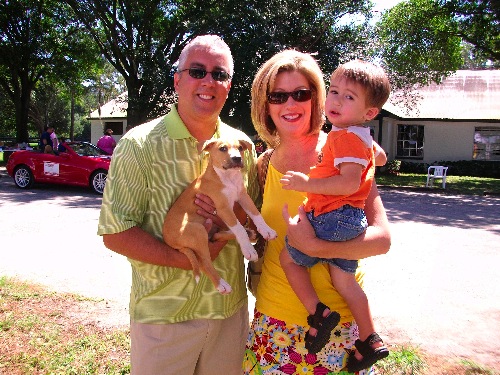 Little Bear's New Family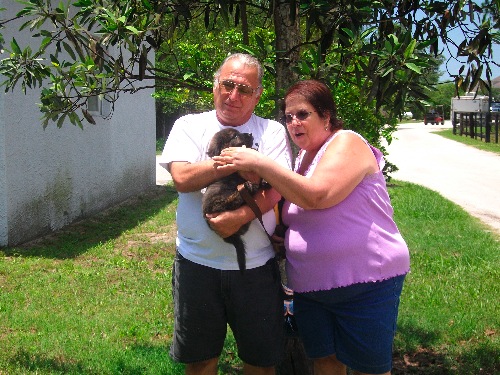 Raisin's New Family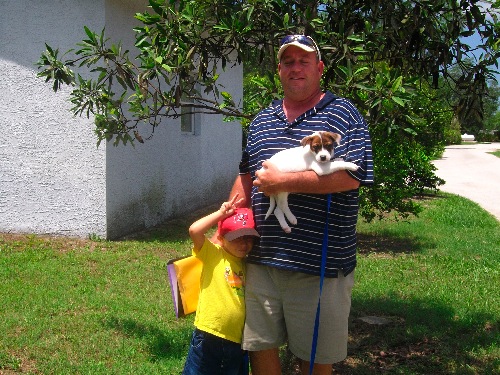 Scooter's New Family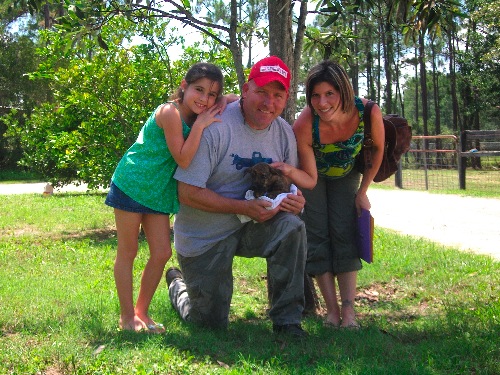 Tempest's New Family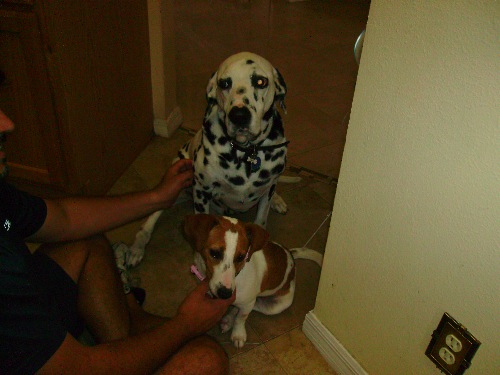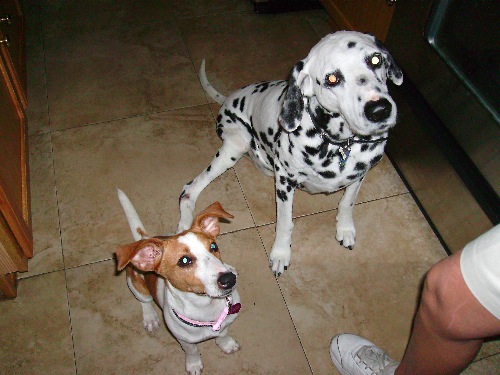 Lexi's New Family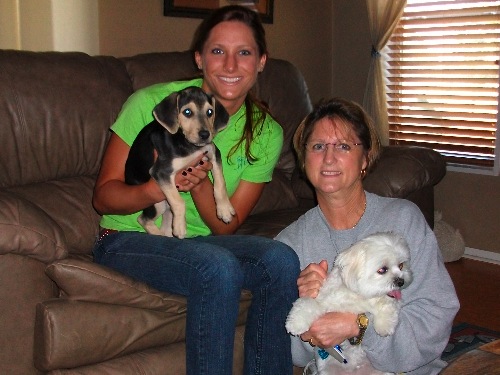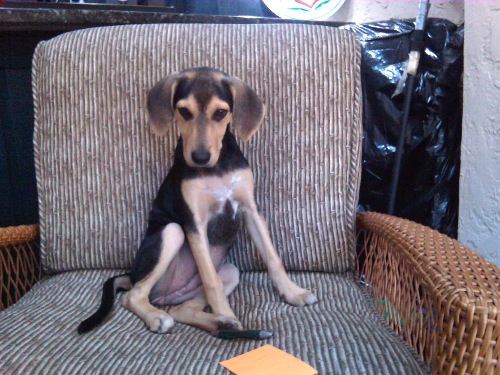 Izzy's New Family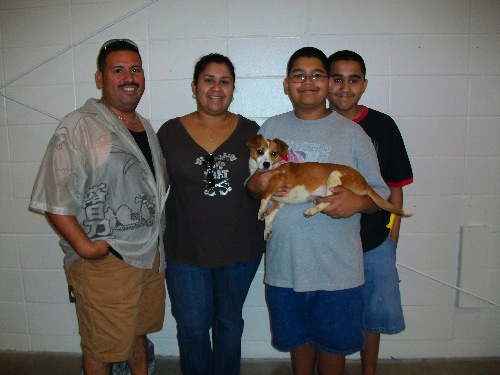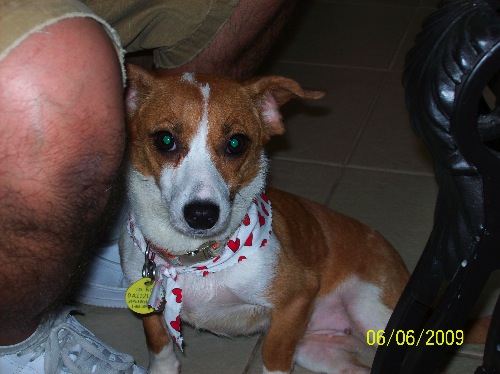 This is a picture of me after grooming i look super i am a super star!!. sorry it took me so long i am not a expert atthe computer but i am learning i hope you like the pictures.
Cami's New Family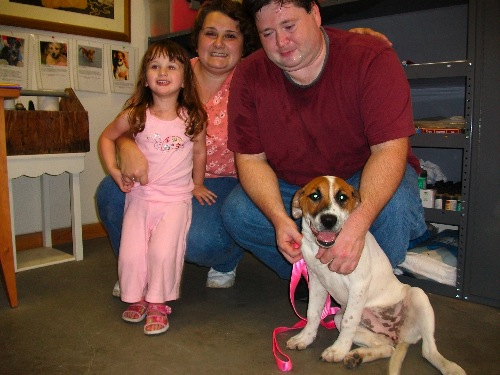 I took Cami to the vet to be weighed for heartworm meds and she was a whopping 58 lbs (well 57.9 lbs but who is counting?). She was only 33 lbs on April 16th! The vet says that she'll continue to grow for 3 to 4 more months then level off. She is going to be HUGE and she still thinks that she is a lap dog! I love her more than anything and feel priveleged to have adopted her. She is awesome and we look forward to many years of companionship to come.
Cami is GREAT! Last night was the first night that she slept through the night and she seems less excitable in general. We are working on the potty training and things are going well. She has quite a chewing instinct but we have lots of chew toys so that pretty much takes care of that. She is just a big lovebug and already an important member of the family. We have been going on family walks every evening and we all seem to enjoy it. Thank you so much for this wonderful little angel. I don't know how we got along without her. Thanks again!
I am finally sending you fairly recent pics of Cami. Attached is a pic from the past few weeks. She is such a sweetie. All of her adult teeth have come in and she is getting big. Keep up the wonderful work you do at CARES.
Lily Rose's New Family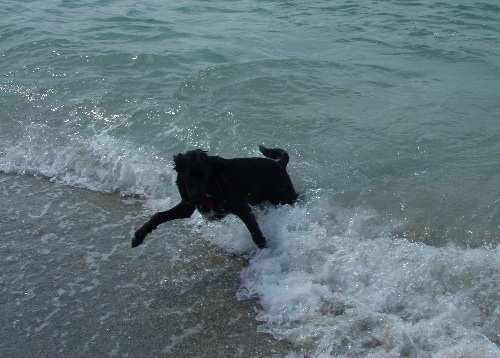 We took Lily Rose to the beach for the very first time yesterday, and she ran right over to the waves and jumped in! She's a natural water baby; she did great.
Diesel and Jag's New Family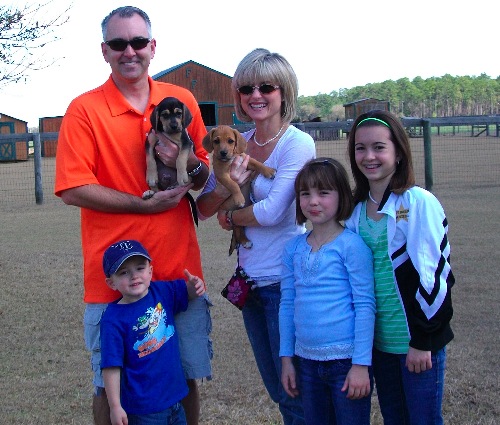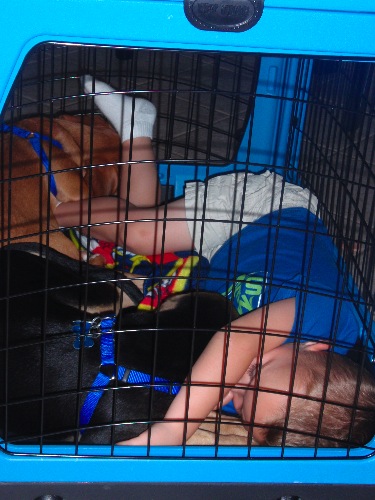 Ok... it is TRUE that puppies are EVERYTHING everyone said they would be... WORK!!!! But no matter how many times we lose a flip flop to the "puppies", or how many times they wake up at 3 am, or how many times they tangle us up in the leashes (walking 2 dogs is a challenge!)... it is ALL worth it to see the "puppy love" they bring to our home! Check out the latest picture of Scott Kameron and his "boys"... and yes, they are all 3 sleeping!
Typys's New Family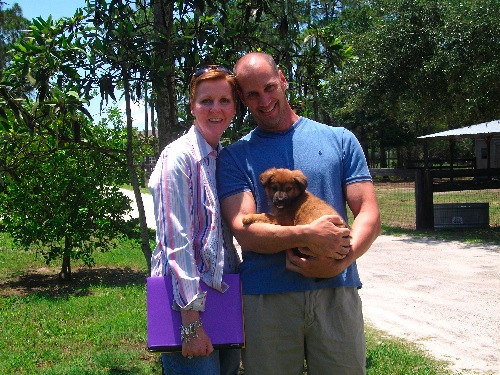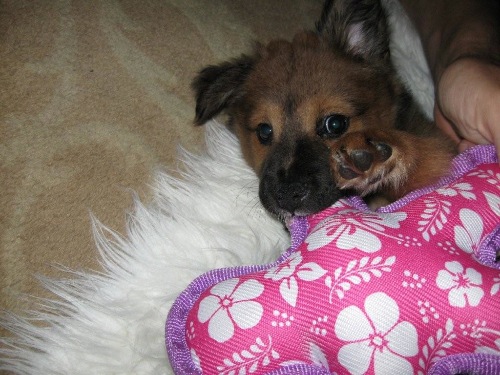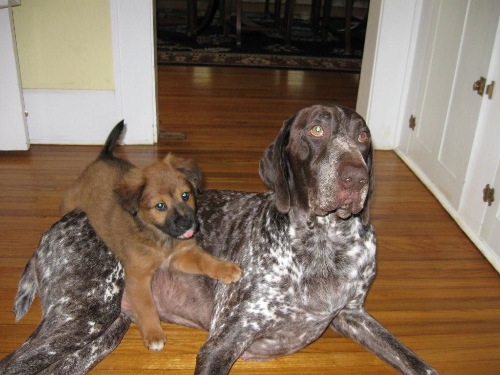 I wanted to check in with you; what an exciting first day I've had with my new family! I was a little unsure about the ride, but I got used to it after a while. When we arrived at my new forever home, I got to run around and play on the front lawn for a while. Then, I was introduced on the lawn to Soupy and LuLu, my new brother and sister. Wow, Soupy is HUGE (he's a liver-spotted GSP)! But, I really, really like him - and - he really likes me! Then, there's LuLu (she's a Jack Russell mix). We're still getting used to each other but I know I will win her over! We all played on the front lawn for a while, then, I got to go inside my new home. You wouldn't believe how great it is - dog beds are in the tv room, dad's office and upstairs in the bedroom. There's a big, furry one in the tv room. So far, that's my favorite. Then, there are two toy bins, one upstairs and one downstairs. I didn't know what to play with first! We played for hours! Mom was trying to get me to eat but I wasn't too interested. I miss you! But, she did what you suggested and put some boiled chicken on my food - yum is all I can say! Later in the evening I met Schotze (my feline brother). Well, he quickly established who is boss in this house! He made this hissing sound and I backed away (very quickly). After that, I was very respectful and he let me know I could stay! He even came and sat next to me for a while to show his approval. After that, we all went to bed. I slept all through the night in my great, big, comfy bed - I felt like a princess! My new mom and dad are really happy with me. I'm showing my personality, which as you know, is absolutely outstanding! I've been very well-behaved. I haven't had one accident! I'm also running around like a crazy girl, but that makes them laugh; I get the feeling they really, really like me (but what's not to like!). I have a big fenced in yard that I really love. Soupy chases me and I chase him, then, we collect sticks! He is quite the mentor for me. My forever family has decided to change my name. I am Miss Vivian Lisa (Lisa after you, of course - I wouldn't be here without you!). I go by "ViVi". Well, my eyes are starting to get heavy and I'm ready to take another nap. I'll be sending pictures soon so you can see how well I'm doing in my new forever home. I can't thank you enough for rescuing me and my family; I know we will all end up with wonderful homes! Love - ViVi (a.k.a. - Your Typsy)
What an exciting week I've had with my new family! Here's a picture of me hanging out in the living room. Behind me is one of the many beds that I have in my new forever home. Although, I have to be honest, I like to drag this one around and play with it like it's a toy! Also, behind me are the stairs. At first, I was very, very afraid of them. Now, I'm taking them like a champ! I go upstairs all on my own and investigate the rooms. Then, I like to coming running down the stairs until I get to the second to last step. I stop and take a big leap to the floor! Mom gets so worried (but, I've also seen her laughing, too!). Dad thinks it's absolutely hysterical! But, when you are as cute as I am, you can get away with SO much!!! Today, I went for a long walk around the lake with Soupy, LuLu, Mom and Dad. We had so much fun! I'm doing really well on a leash; mom and dad keep commenting on how smart I am! I already know the command "come" and I'm working on "sit". They are signing me up for puppy school where I'm supposed to learn all sort of neat things! I love my new yard. It's very big; Soupy and I like to play for hours out there. Soupy is so patient with me. I bite his legs and his ears. I also like to crawl all over him. We have so much fun together! LuLu comes out to check on us and when she does, I chase her as fast as I can! She doesn't seem to like this very much, but I'm sure she'll get used to it. Even Schotze the cat is tolerating me. Oh, I've recently discovered "digging"! Wow, how much fun is that?! Mom and dad are working with me on this "habit" but, I'm just a puppy! Oh and the vines of ivy, jasmine and various other plants are no match for me! When I last wrote I indicated my favorite room was the TV room. Well, in the last week, that's changed dramatically. The kitchen and doggy dining area are now my favorite places. Oh, the yummy food I get is just too wonderful for words! They have the coolest things here to take us from inside to outside - doggy doors! We have a separate run where we can take ourselves out all on our very own! The doors are HUGE (for Soupy, of course). But, I've figured out how to let myself in and out by watching Soupy, LuLu and Schotze come through them. Mom and dad think I'll be housebroken in no time at all. (They seem very happy about that.) I still think of you every day. I miss everyone at CARES but, I know this is where I was meant to be. I am safe and sound in the comfort of my new home and yard with people who really, really love me. I will continue to check in with you and let you know how I'm doing. Lots of Love and Puppy Kisses -ViVi
Bonnie & Rainey's New Family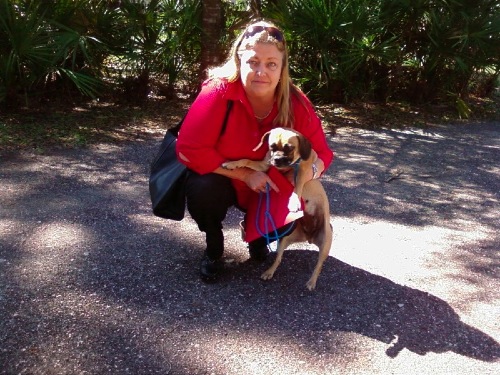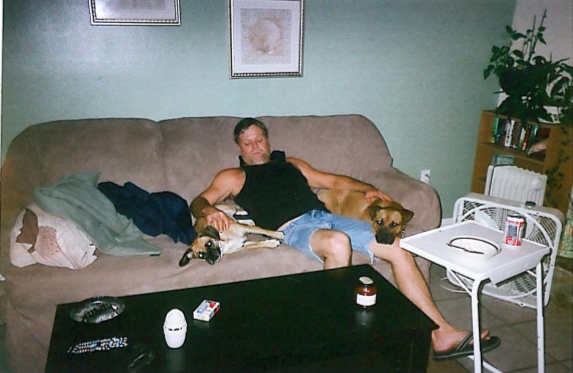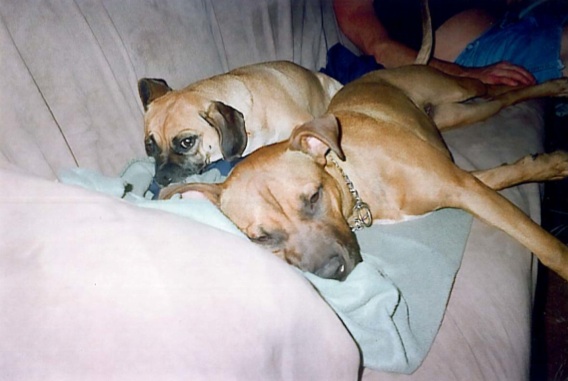 Abigails's New Family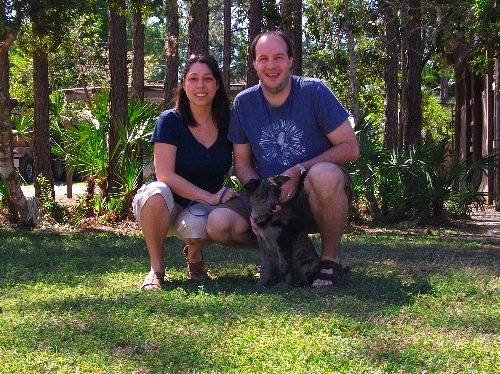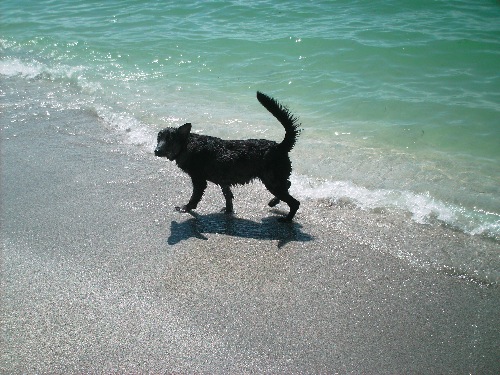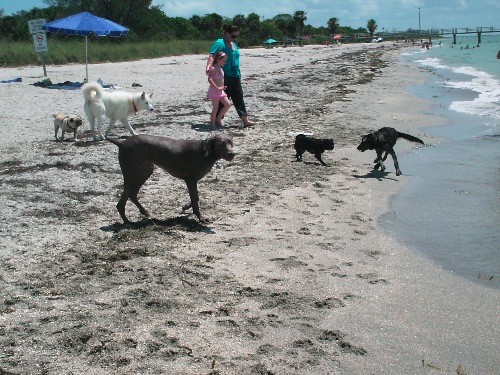 We took Echo (aka Abagail) to the Fort Desoto dog beach this weekend. She had a blast. She got her first swimming lesson and did a great job! She is so smart and we are teaching her something new every few days.
Bosco's New Family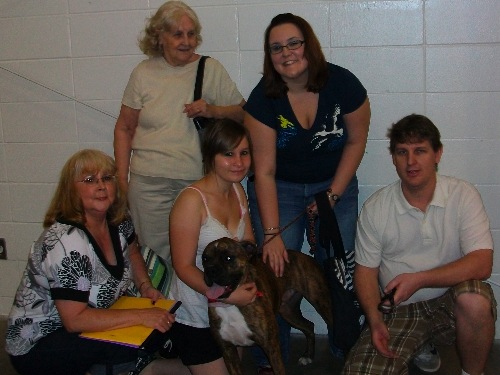 He has been great he only slept in a crate the first night and is already spoiled, he thinks he has to go everytime some one walks out the door and if he doesn't that he should get something when people walk in the door. We took him to a dog beach near Venice, and once again thank you for a wonderful dog.
Farley's New Family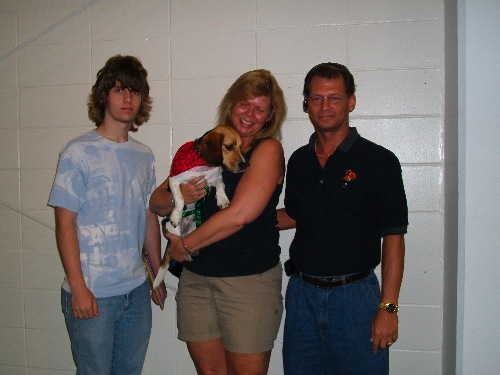 Farley is doing great. We love having him in our family. We plan to keep his name ( Farley). He has his own kennel that he stays in a night and loves his walks....he is a true Beagle...nose to the ground. We are very pleased with how well he has adjusted to being in his new forever home. Farley is very smart and well behaved. Thank you for allowing us to bring Farley into our home.
Sophia's New Family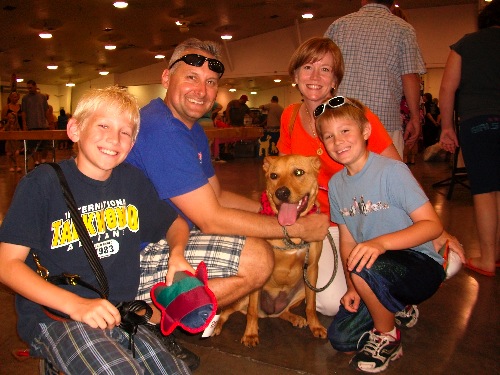 Bella's New Family
I thought I would send an updataed picture of Bella ("Petunia" while at CARES). She is doing great at almost 8 months old. We really love having her in our home - thanks for helping make it happen!
Mabel's New Family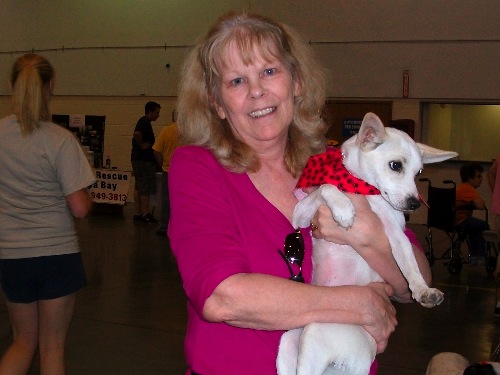 Mabel (now Mattie) has settled in beautifully! My little Diva was a bit unsure at first about having a new sister, but they are now thick as thieves and playing well together. Mattie's sweet personality made the adjustment so much easier…she's just such a wonderful loving dog, and is a perfect fit for my family. I feel very fortunate to have her. I hope her Daddy will rest easier knowing she did get a great forever home.
Kady's New Family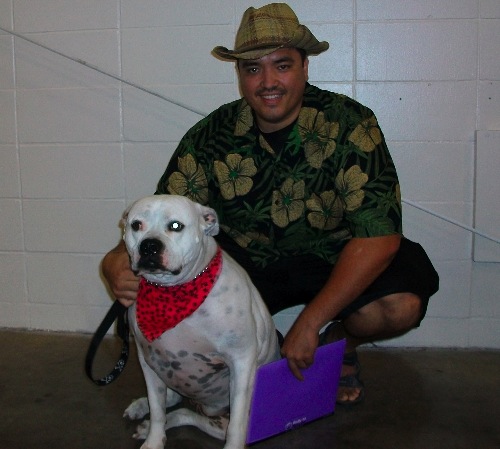 Jethro's New Family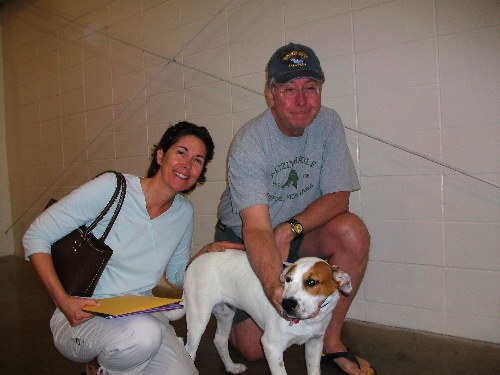 Addie's New Family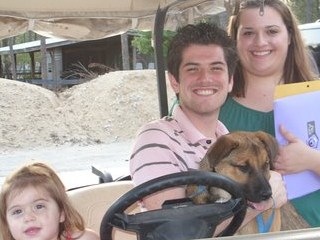 Danny Boy's New Family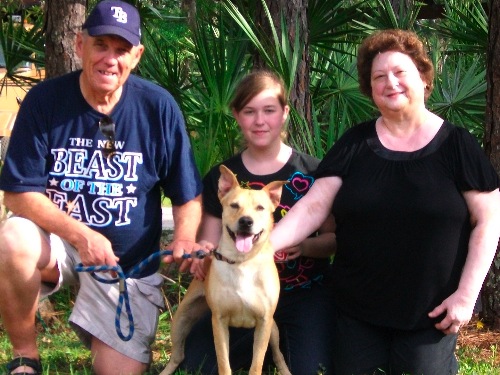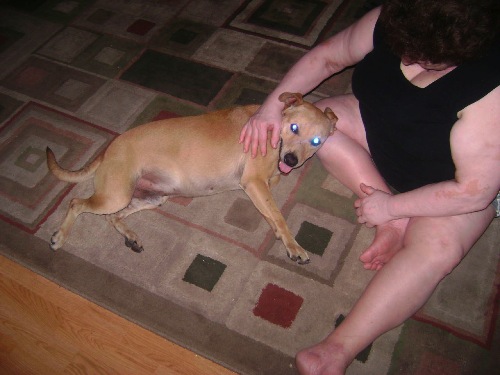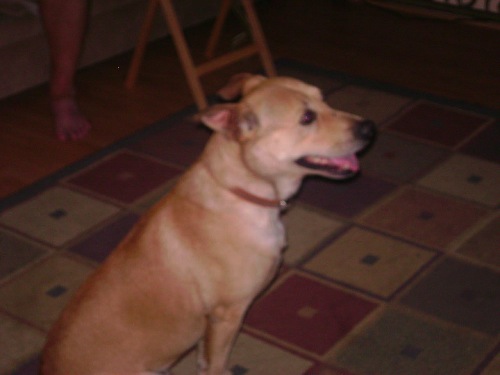 Elvis's New Family



Abby's New Family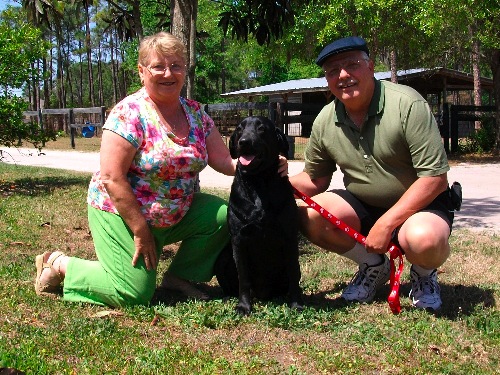 Matt's New Family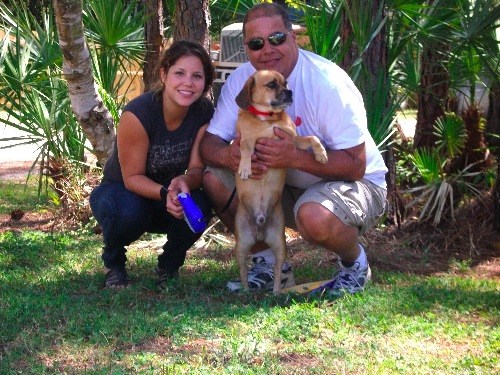 Dixie's New Family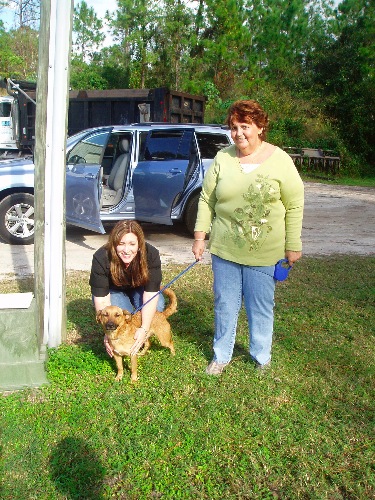 The first couple of days Marco was really mad that Dixie invaded his space. But after he realized she wasn't going away he became her best pal and now they spend most of the day rolling around on the floor playing and chasing each other thru the house . She likes to sleep on the floor so I bought her a big flat doggie pad with memory foam and she loves that but pays me several visits a nite in my bed and lays next to me and puts her big head on my chest.
Faith's New Family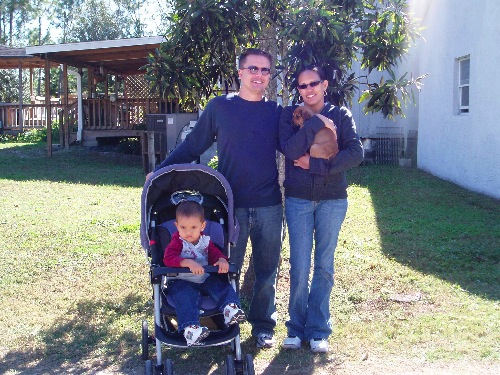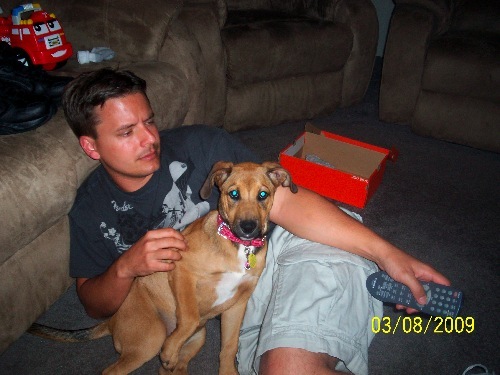 Dwight's New Family
Athala's New Family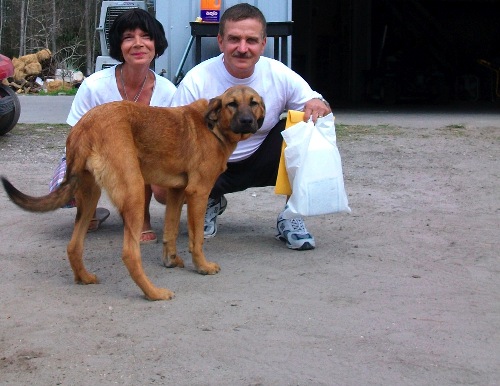 Charolette's New Family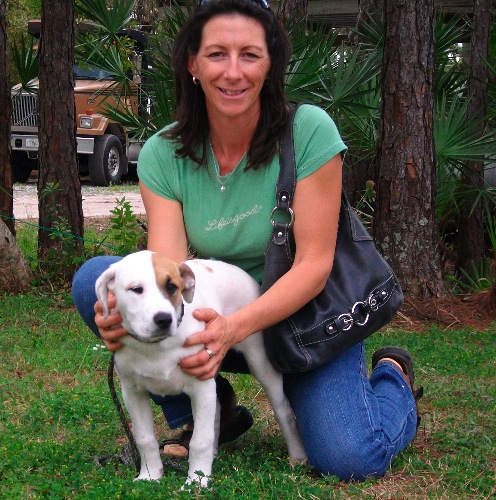 Teddy's New Family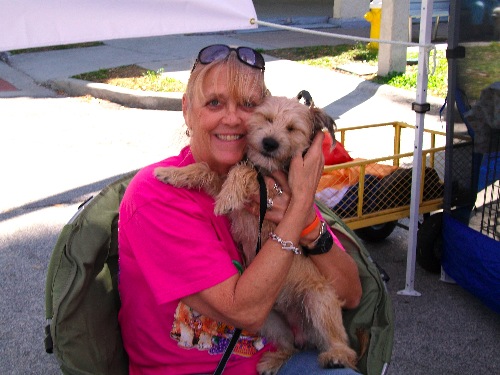 Gabby's New Family
Oscar's New Family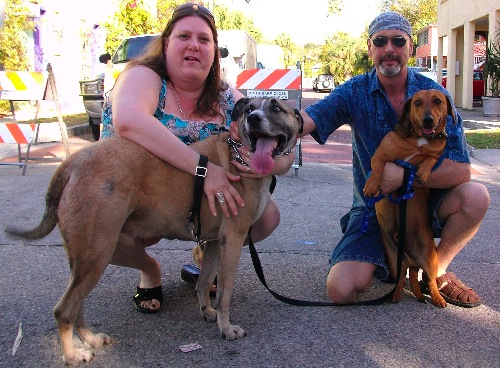 Sheena's New Family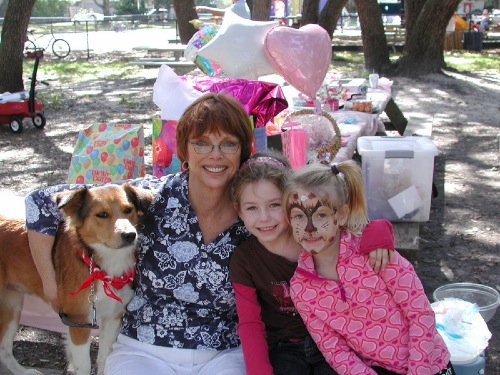 Chuck's New Family
Remy's New Family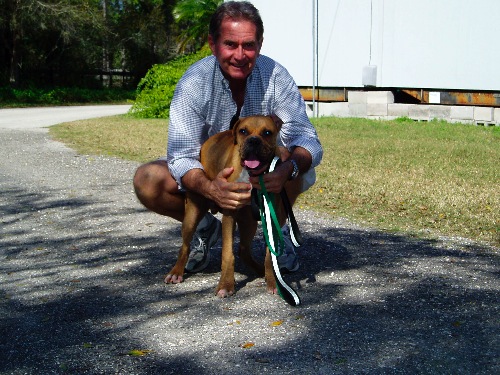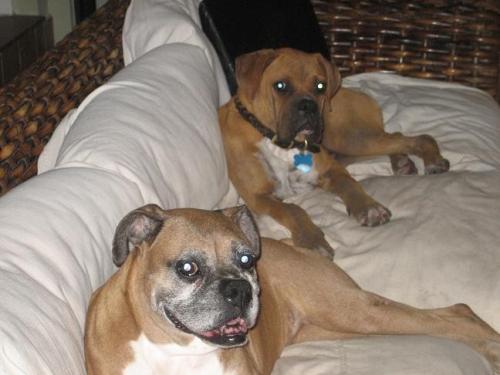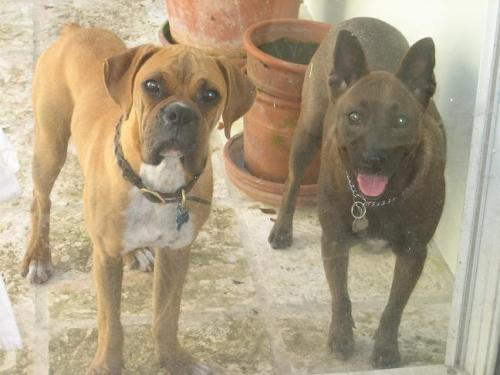 He and Gracie are good friends and play together all the time.He eats like a horse, and because of the size of his feet, I think he may be a big boxer! Will keep you posted.
We are back in Miami, and he is doing well. We finished 6 mo. of chemo at Thanksgiving, and two check ups show him to be in remission. The course of lymphoma in dogs isn't good, and the cancer often reoccurs within a year. But he seems very healthy. He eats well, plays a lot, and is always into trouble! ( a good sign.) So I am hopeful that because of his age, he beats the odds
Pumpkin's New Family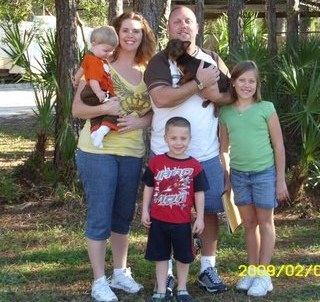 Chessa's New Family
Vanna's New Family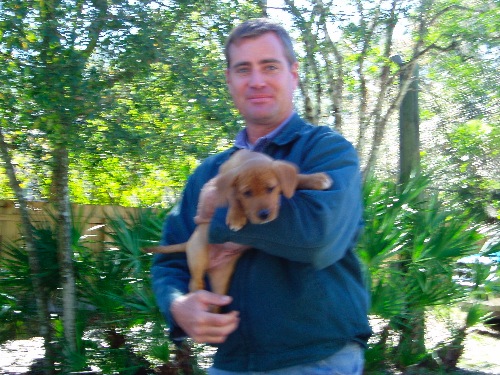 Cindy's New Family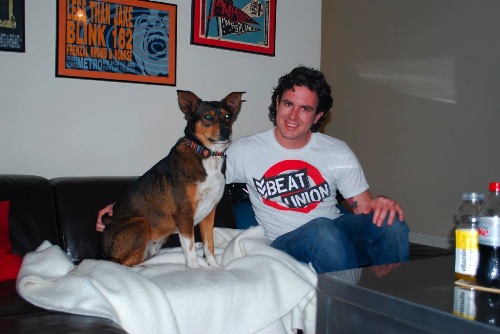 Cindy seems to be adjusting quite well to her new surroundings. Although we have spent less than 24 hours together so far, she has already started following by my side when I walk around the house and back yard. We are planning a trip to the dog park later today so she can get some exercise and interaction with some other dogs like she had out at CARES. As much as I hated tearing her away from her friends out there, I know that she is going to be better off in a loving home where she can get a little more personal attention on a daily basis. Thank you so much for rescuing her, I still can't believe that her previous owners would abandon her, she is perfect and is going to be an amazing addition to the household!
Liberty's New Family
Deanna's New Family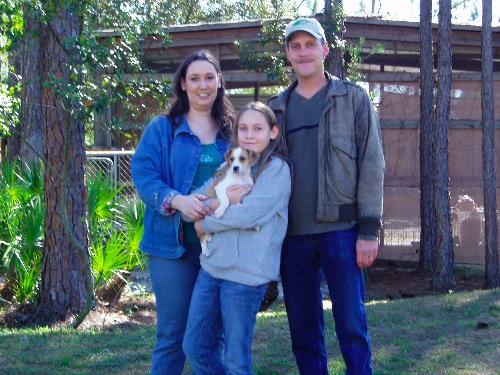 Mallory and Turbo's New Family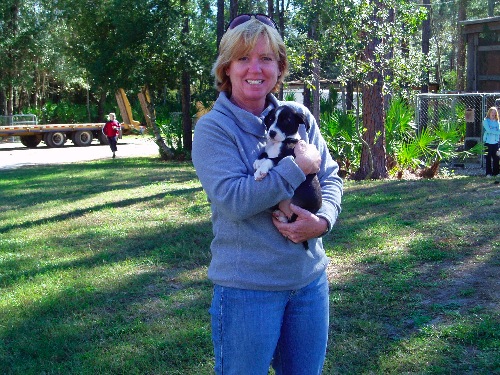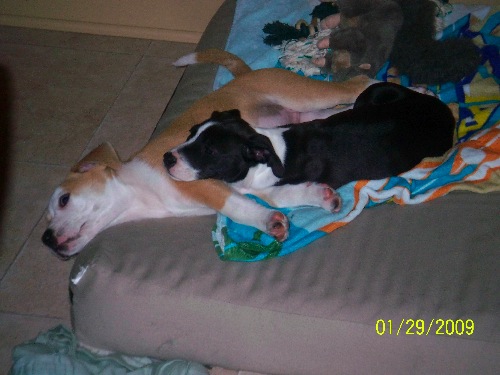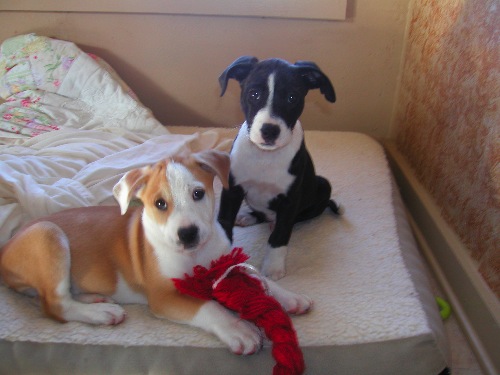 Socksie's New Family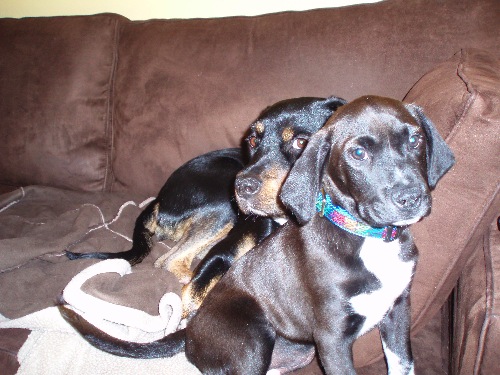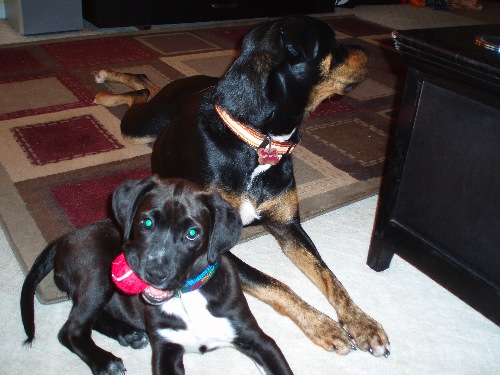 Mister Mister's New Family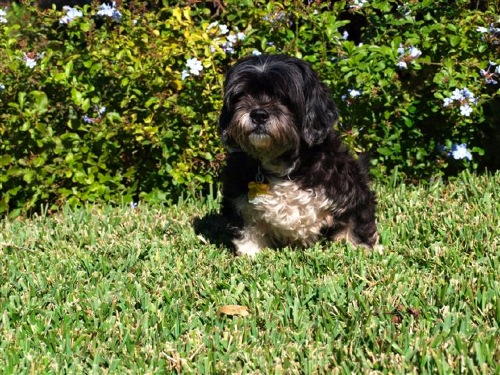 We renamed him Sammy. A new name for a new life! My son and hubby absolutely adore him. What a perfect fit for our family. Sammy and my Chihuahua, Daisy, got along almost immediately. They play for long stretches of time and tire themselves out! We already love him to pieces. Oh yeah, he walks in our yard "like he owns something". He is happiest when he is sleeping on the sofa next to us while we watch tv. Again, thanks so much for our new bundle of joy. I knew the instant I saw him that he was gonna be my baby.
Nikki's New Family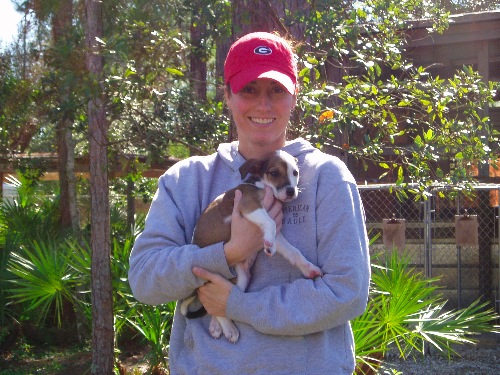 Bud's New Family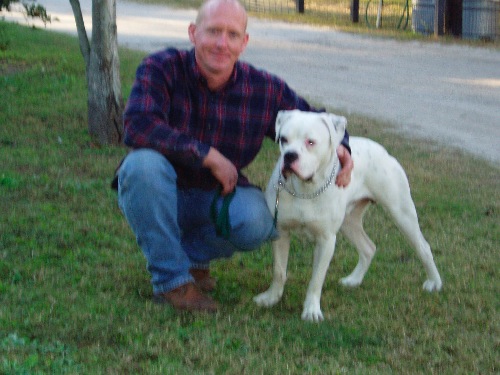 Sligh's New Family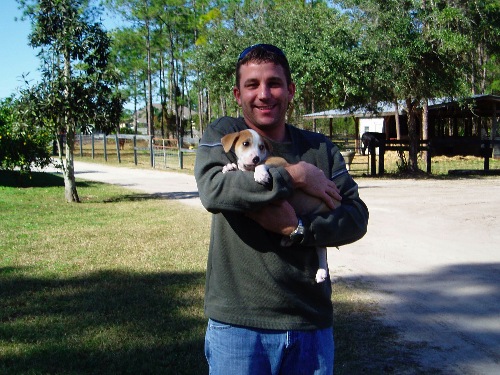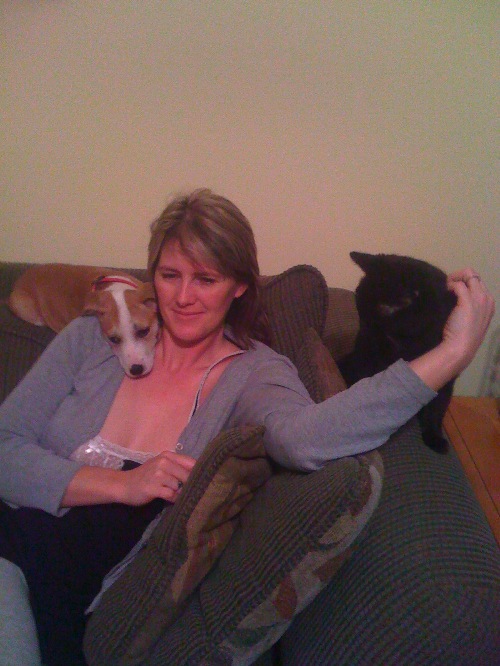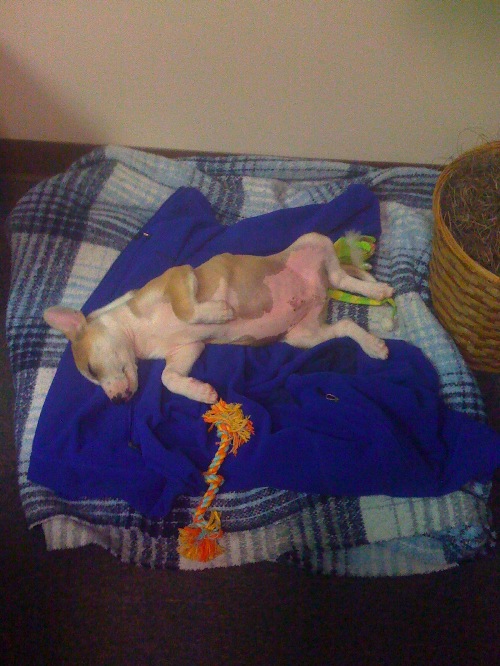 Sligh is doing fantastic! He is such a good dog. He is fully housebroken now believe it or not (besides exceeding how long he can hold it). He doesn't hesitate to let us know when he needs to go out. We have had no accidents in our home for a good 4 days now. He comes to work with us, and sleeps under my desk, and mingles in my showroom. He also gets along great with our Cocker Spaniel and our two cats. I couldn't ask for a better dog.
Stephie's New Family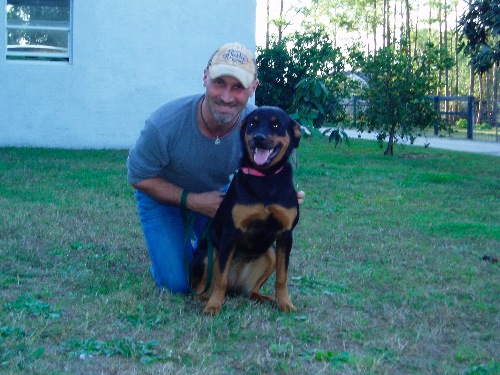 Savannah's New Family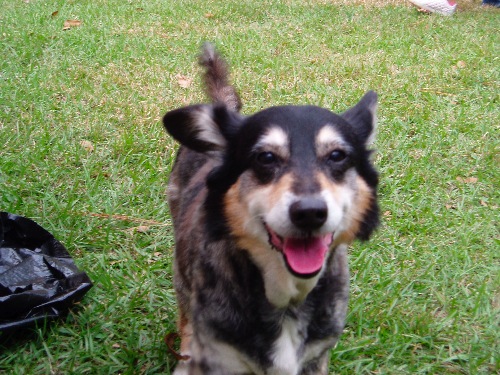 I'm happy to report Savannah has made herself right at home here. She was fine on the ride home even though we picked up our 2 young grandsons on the way. Our whole family just loves her cute little face. Our son, Tom, came all the way from Davis Island just to see her last night. We have taken many short walks and one long one this morning. I'm happy that she is so well behaved on the leash. She had her 3 "cookies" this morning and we're buying her a new round bed today. She slept on my Dad's old quilt last night and didn't seem to mind. Thanks to both of you for taking Savannah in, giving her so much love and trusting us with her care. Hopefully we will have many happy loving years together.
Daisy's New Family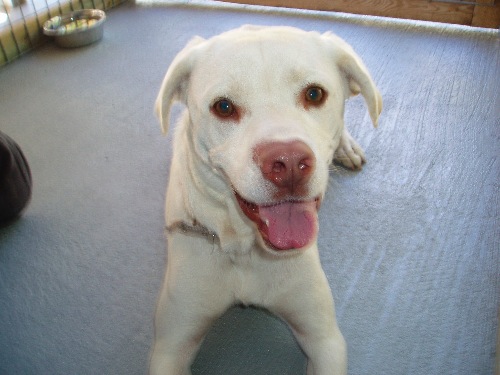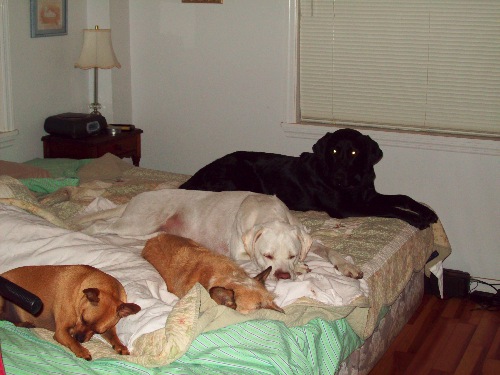 I am doing really well at my new home. I have not jumped up on anyone. My behavior has been excellent. The only thing that Mom Sally says was not good is I can open screen doors and go out on my own. I have been able to run like crazy and play in the yard. I have met cats and donkeys. They scare me a little bit. I want to play with the cats but one of them in the house chased ME around the kitchen table. I had to run for the bedroom to safety. My two new friends are sort of weird. One is a snippy little Chihuachua and the other is a snooty terrier mix. I am not concerned because I know I can win their hearts. I sleep and ate well last night. I slept in a high antique bed with my Mom, the Chichuachua and the black cat that chased me. We all did really well together. I don't think Mom had much room in the double bed though. Dad was in a king size with the terrier and a cat. Mom says there is something wrong with that picture. Just wanted to let you know just how happy I am.
Daisy
Tinker's New Family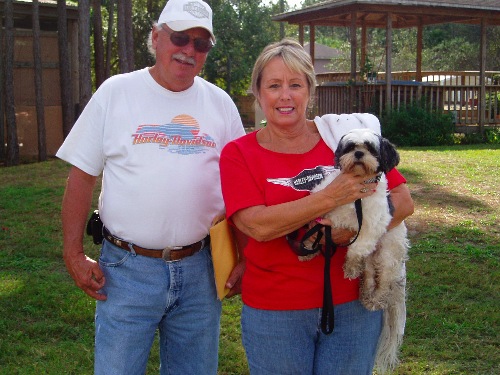 I am doing great. My new Mommy & Daddy really love me & are very proud of my good manners. I don't beg at the table, I know when it's time to go out & I sleep in my "new" bed on the floor right beside them. It's made of faux black fur. & is very comfy. Thank you for finding them. Keep up the good work at the shelter & please find good homes for my friends.
Love & Miss you,
Tinker
Cj's New Family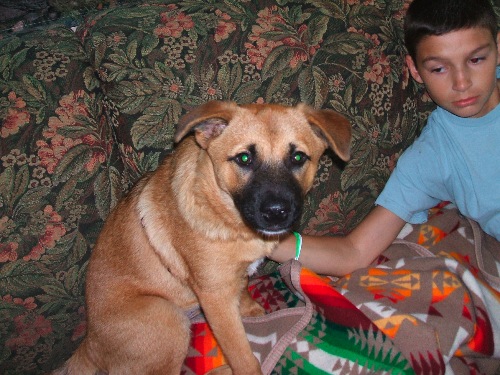 Miley's New Family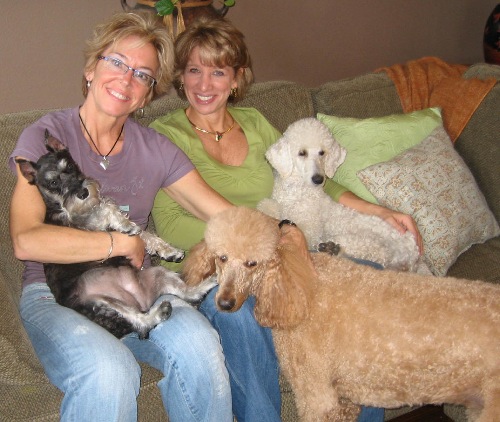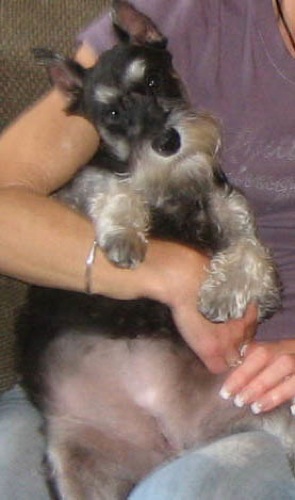 "Marsha and I (Karren) would like to thank CARES (Lisa and Sue) for their dedication to animals in need, and for their consideration of us in adopting the newest member of our family, Miley (the schnauzer). She fit right in from the minute she met our two standard poddles, Daisy (red head) and Molly (the white q-tip). It's a happy, happy home. The girls play non-stop ALL DAY long, and nothing keeps little Miley down. She's a rough and tough little tom-boy of a puppy. Every night she gets one hour of sleep time in Marsha's arms as we watch TV as a family. Miley's gotten so used to the cradling that she starts woofing at our knees when it's time to be picked up and loved on. Of course the others come running too...and you know we have to give equal loving...they just don't know they aren't lap dogs yet. Rescuing Miley was a perfect fit for us and her. She is very loved, as we all are. Thanks CARES!"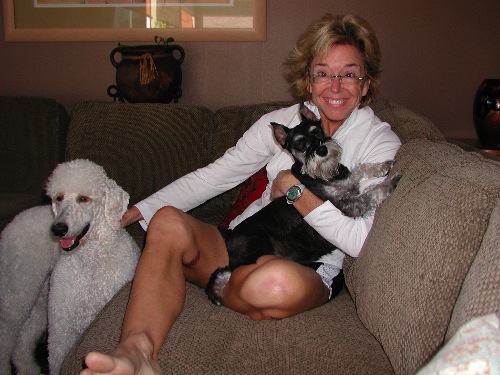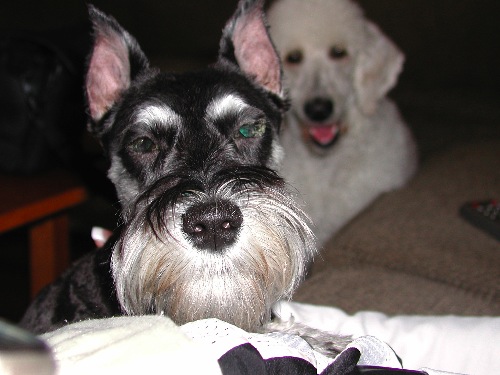 Miley fit right in very quickly with no adjustment period at all. She and Molly just play and play. We'll send family pictures this weekend. Thanks so much. We love her.
Miss Dolly's New Family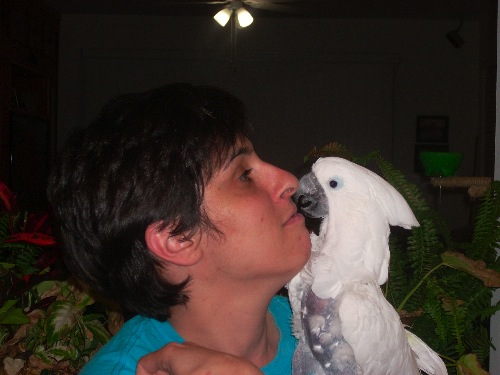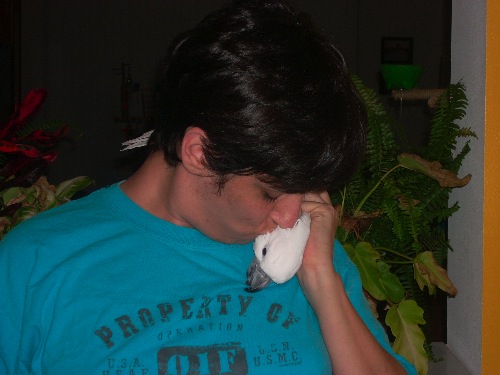 I thought you might be interested in knowing how Miss Dolly (AKA the character) is doing. Dolly has become the entertainment in our home, she is sweet, loving and a joy to have around. We all love her including my five year old son who has learned to show Dolly who is the boss, and Dolly accepts it. She speaks more and more; really she does not have much of a silent moment. It is usually "I love you" or "What are you doing?" Her dance and whine letting us know she wants what we are eating, bouncy, bounce, I am a bird and lately she calls my son and some times thank you when she really wants something we have. She is spoiled because she usually gets what she wants. Dolly goes on road trips with us and is learning to be nice to other woman. In the begining I thought she would be my boyfriends but as time went on she has decided it was me she wanted. I can call her from across the house and she will come looking for me no matter what it takes to get there.
I just wanted to thank you again for such a wonderful creature who now I can not picture not having around, she is awsome and yes she is BEAUTIFUL.
Pea's New Family
Annie's New Family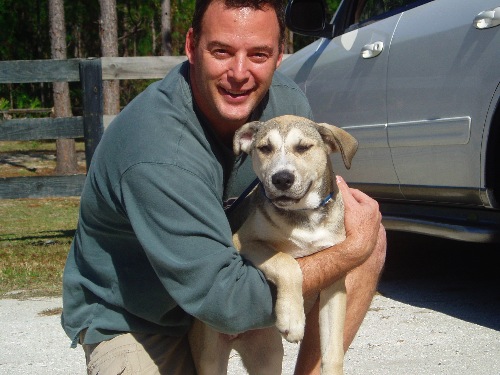 Cristol's New Family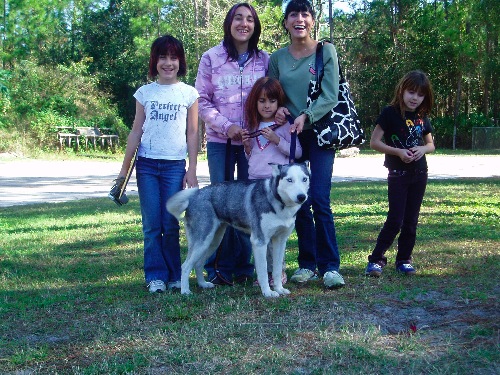 Cristol is doing great it is like she was our dog all along she is so good. She has met all of our family already and all the families pets and got along with everyone. The girls have named her Goshe, and she already comes to that name. She seems like she has known us for a long time.
Cloe's New Family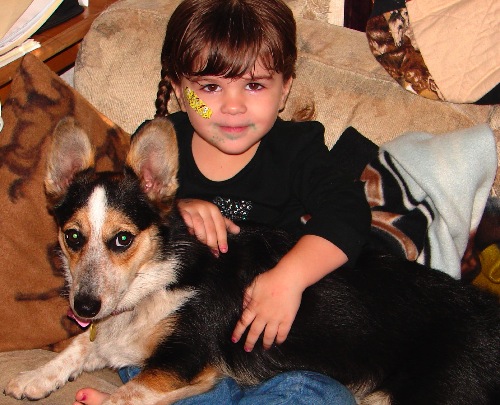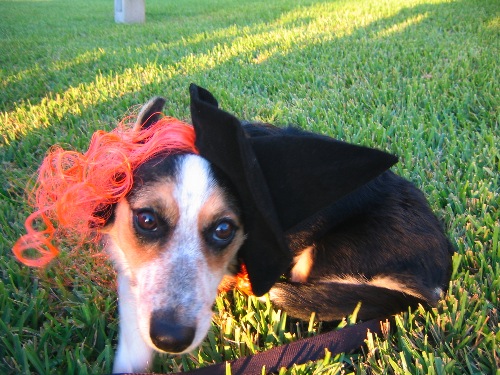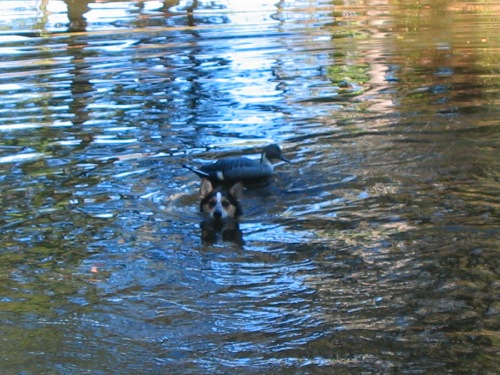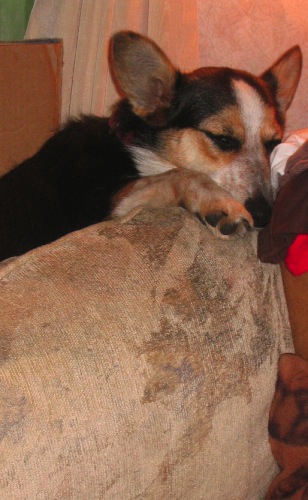 Cloe loves my daughter Brittany.She wants to play with her as soon as she sees her. They love to chase each other. Cloe also loves to chase my rabbit(English Lop). One day, Max(his name) had enough of Cloe chasing him so he turned around and started to chase her. It was the funniest thing that I had ever seen.I wish I had it on video because I would win the Funniest Videos.
At my boyfriends, the goats like to get out and she would gather them and push them back into the pen. She just barks at the cows and my horse.
At the ranch, she likes to swim in the pond with a lab(Lucy) and chase butterflies. She will also run along the goat fence there too!
Brock's New Family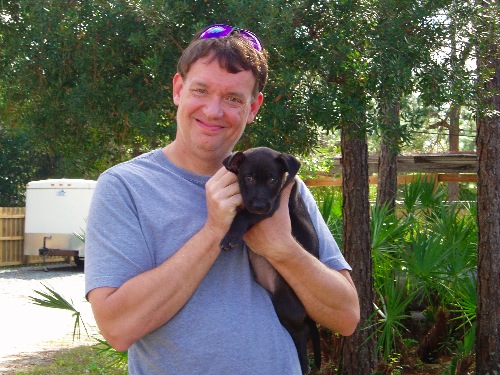 Charlie's New Family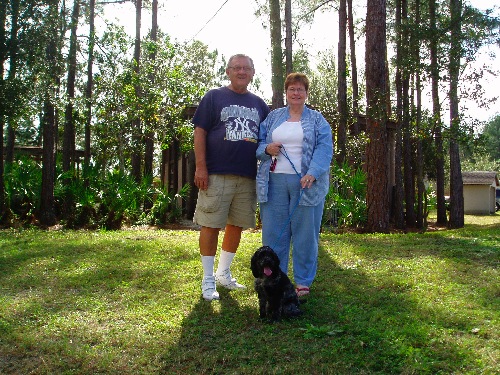 He's doing great! He's like the "energizer bunny" - the only time he is still is when he's asleep. We changed his name to "Charlie". He is so cute - everybody loves him!
Coco's New Family
Things are going really well! Everyone is adjusting wonderfully. We are working on getting her used to taking walks on the leash..she is not a big fan of the leash yet..lol. Our family is grateful to you for allowing us to have Coco become a part of our lives.
Yullie's New Family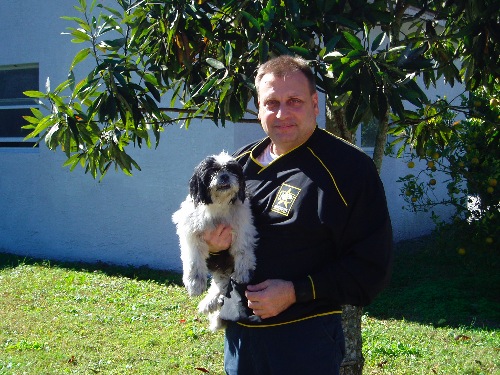 Aerial's New Family
Lonnie's New Family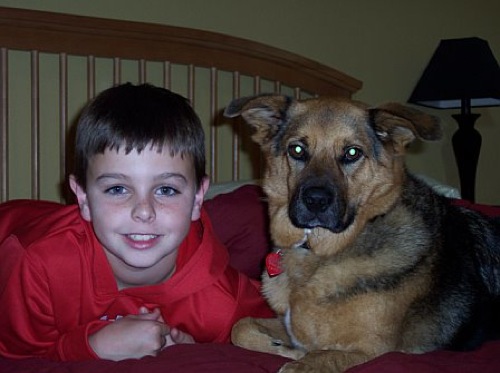 Rocky's New Family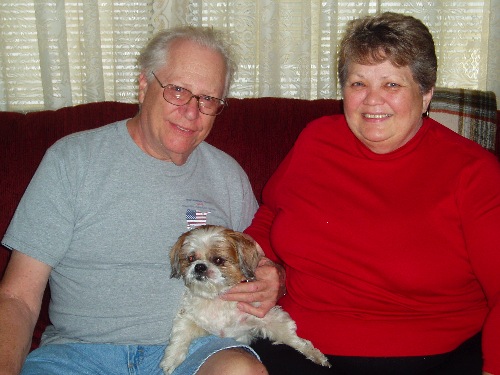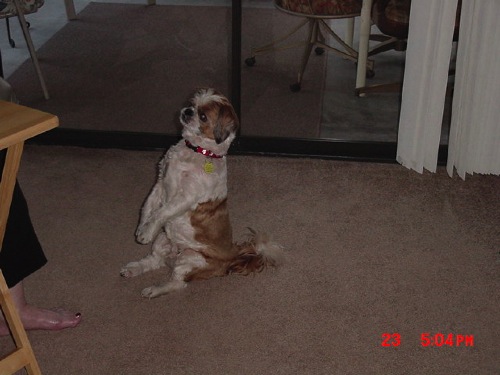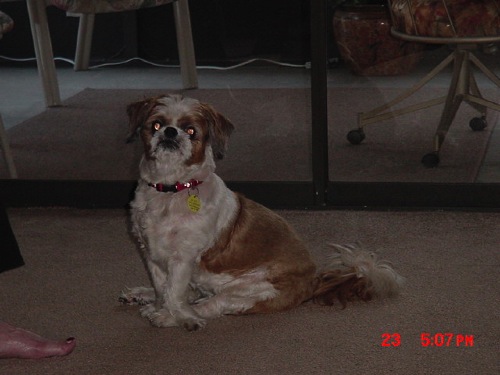 Cletus's New Family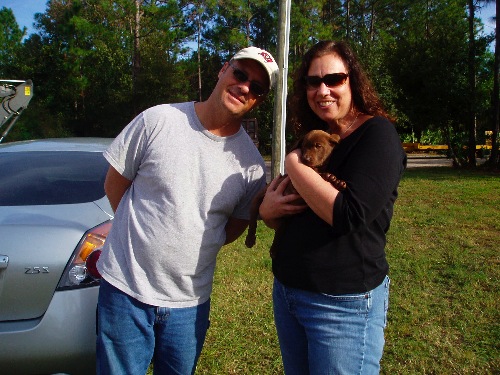 Dozer's New Family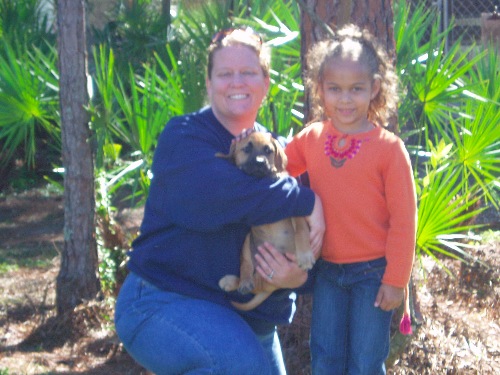 Flash's New Family
Roscoe's New Family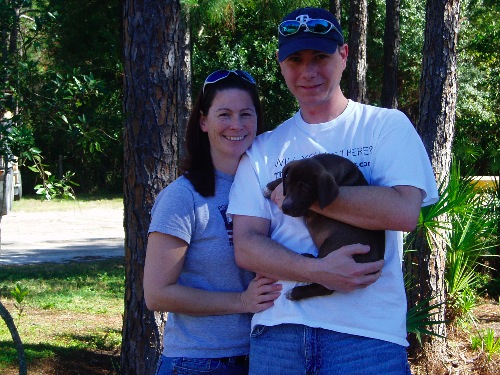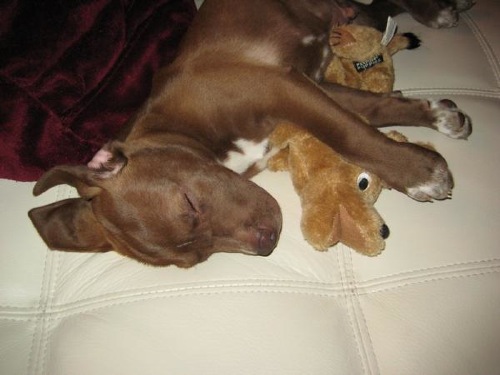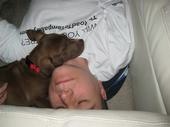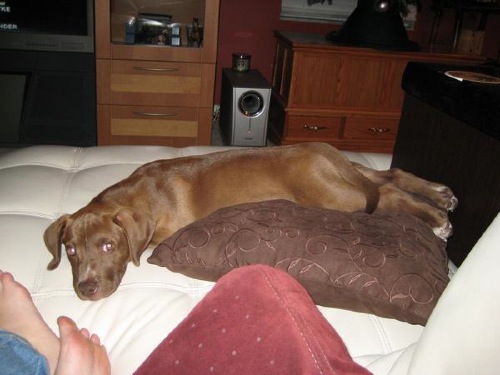 Just wanted to give you a puppy update! What a well behaved puppy for only 8 weeks old. We're about 50% house broke. We sit and shake on command, learned that in less than 24hrs. He enjoys his crate for naps and has 2 favorite toys, a stuffed stretchy dog and a puppy kong with a ziggie in it. Thanks for all your help!
Warmly,
Lana, Chris and Brutus
Wally's New Family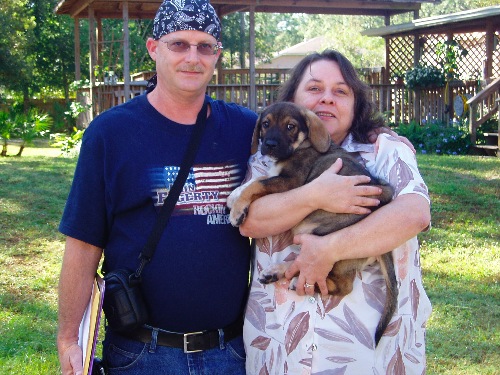 Lotti's New Family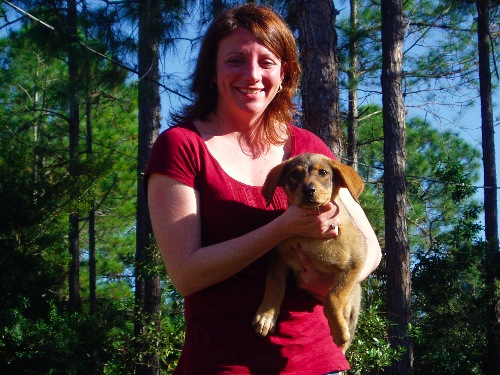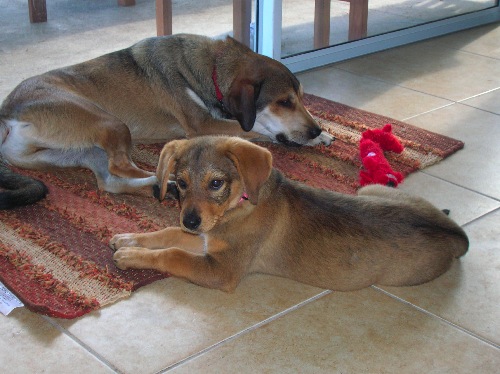 She is doing great. I have named her Penny. We went to the vet on Friday and he removed her stitches because they were not the self-dissolving type. She also received all her shots and exams. All are clear! She has adopted very well and is practically house trained. Here is an updated picture of her and Patton.
Thanks for all your help!
Jude
Hank and Nina's New Family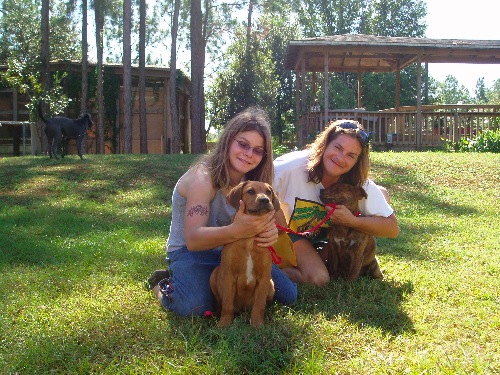 Parker's New Family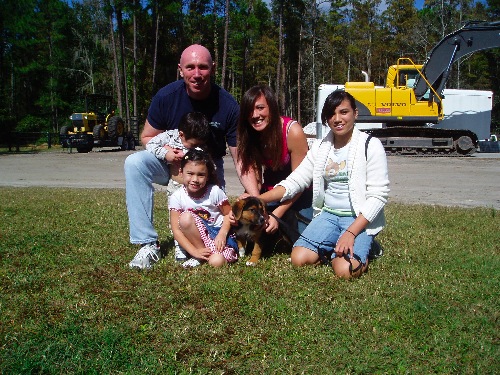 Bubble's New Family
Cher's New Family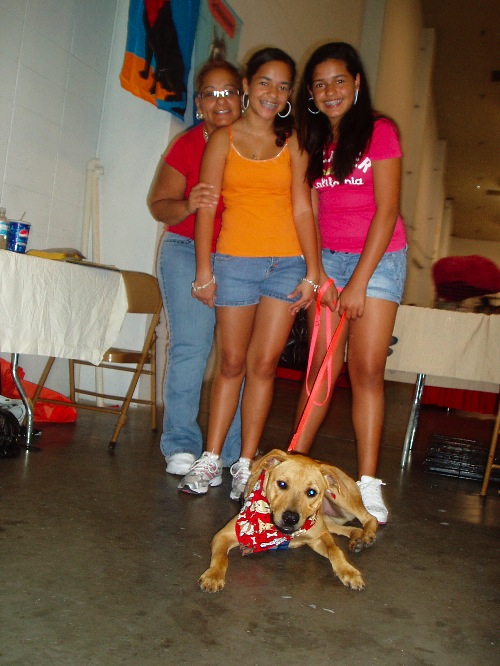 All is great the girls love her and so do I. She is getting to know the house and all the surroundings the biggest fight at home is who will walk her they both want too . The girls even invite their friend to walk with them The girls constantly play with her and give her lots of running time she loves it. As for her name the girls want to keep cher but we added honey to it so now she is Cher Honey. Thank You so much you made my girls very happy.
Chip's New Family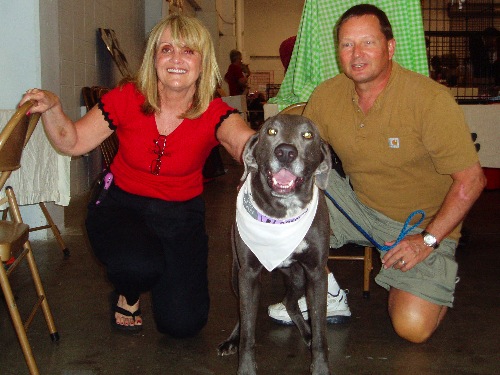 Icis's New Family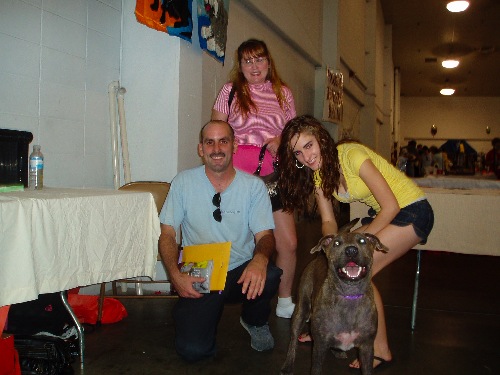 Mart's New Family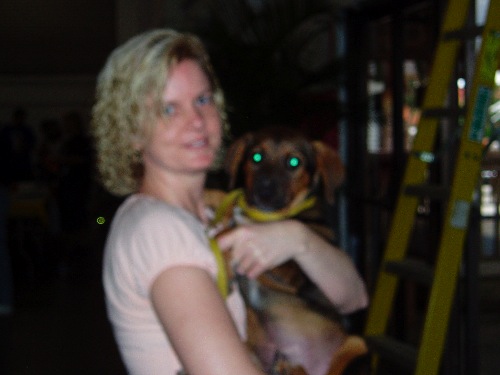 He is so funny! He will not pee or anything first thing in the morning. I have to hug him and talk to him then he's satisfied and ready to go. What a good dog! Took him for a walk the other evening and he picked up a huge leaf and carried in his mouth all thoughout our walk. His favorite toy is a dog stretchy toy that rattles and squeaks. He likes to fall asleep in my room. He has already given my so much joy and I'm pretty sure he's happy too. He's a great kid dog. Follows them everywhere. Thanks so much.
Quennie's New Family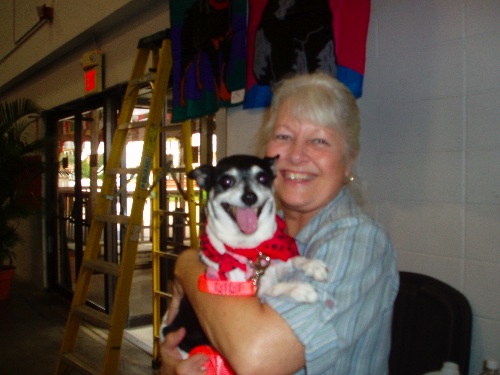 Sonny's New Family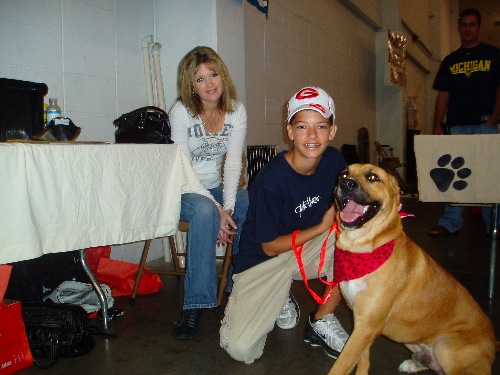 Bruno's New Family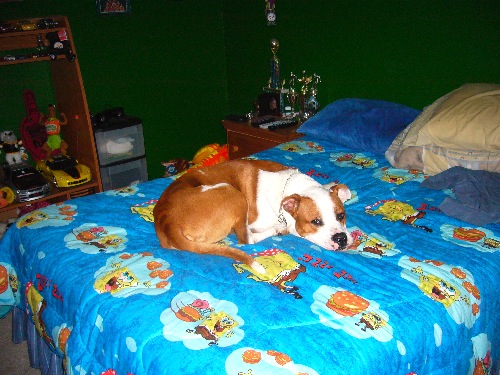 Bert's New Family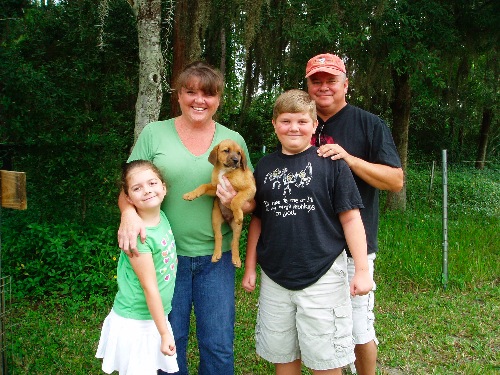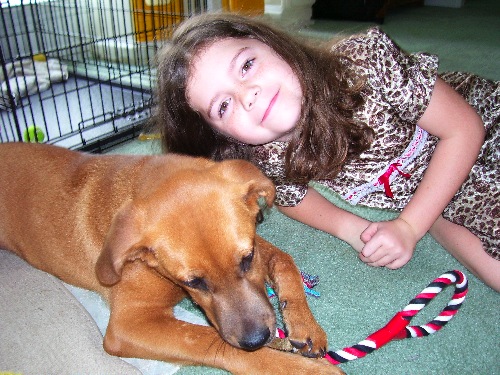 Just wanted to let you know how wonderful Copper has been for our family. He is an absolute joy and is Mommy's Best Boy. He has turned into my dog, which is just great. I only work part time so we see a lot of each other! I did actually do some research and he is an exact version of a Rhodesian Ridgeback, which is a sought after breed and is actually what I was looking for. I kind of got what I wanted without even looking for him. We have been stopped in public regarding him and how obedient he is naturally. Our neighbors have a puppy the same age which is out of control and Copper is the envy of the neighborhood.
I just wanted to send an extra thanks for our special boy. I mention your rescue efforts to anyone who will listen and will contact you again when our ready to add another edition to our family. Unfortunately our older dog is not doing well. The vet told us prior to getting Copper that she was not going to last much longer. My daughter, Avery, dreams big when it comes to another dog.
Copper is gorgeous, but blinks for photos!! He is just over 40 pounds now and we have continued the Iams for large breeds puppy food you suggested.
Just wanted to touch base. Again, THANK YOU SO MUCH for what you do and let us know if there is anything we can do to help the cause!!
Julie & Family
Gunther's New Family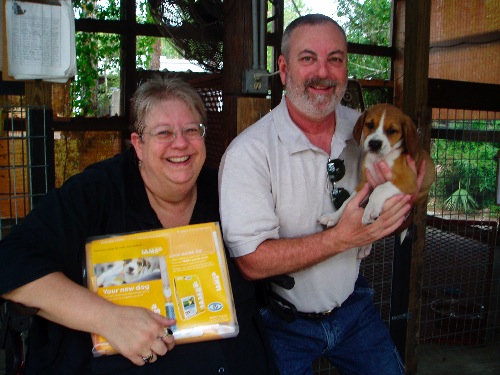 just wanted to give you an update on Gunny. He is over 20 lbs. now, getting taller and very sturdy. He has almost learned to sit on command, is housebroken completely and the joy of our lives. Every time we take him out (Home Depot, PetSmart etc) he draws a crowd of people ohhing and ahhing over him. He is soft as velvet all over and everyone comments on how soft he is. We bathe him about once a week, trim his nails and then brush him daily. He is friendly and loving to everyone he meets, people and dogs. Ira takes him to the dog park, small dog area about 4 times a week and he runs himself until he is exhausted. He has responded and plays well with the other dogs.
Isabella's New Family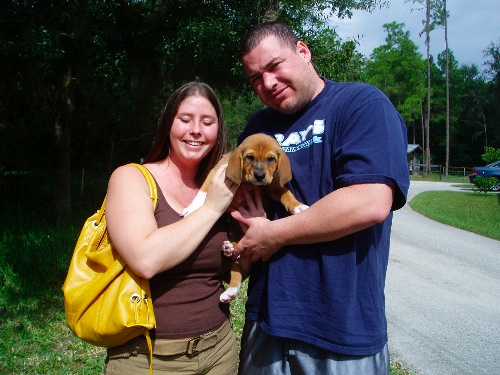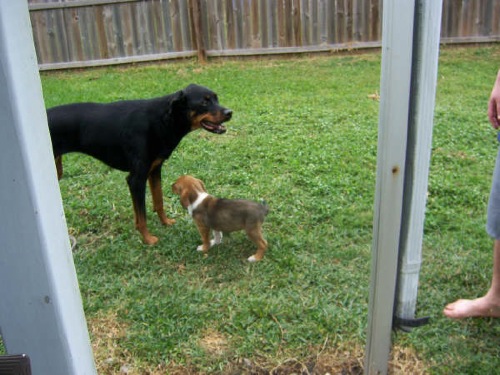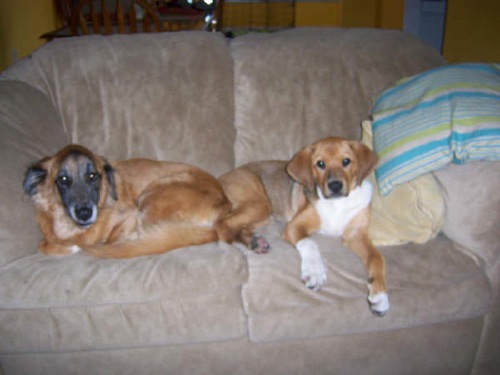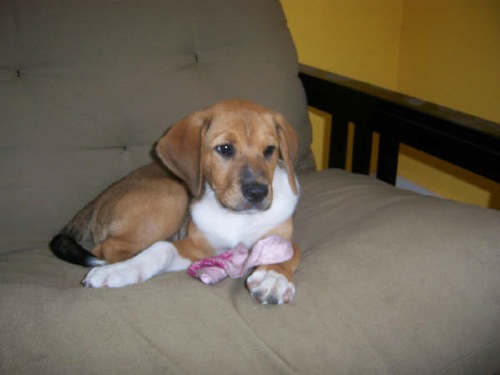 I wanted to send you an update about Izzy. She just went to the vet this past weekend for her 6 month old check up. Everything was great. She weights 35 lbs now and is still growing everyday. She loves playing with her two big sisters and since she is already potty trained she now gets to sleep in the bed with everyone else at night (which she loves doing). Thank you and your wonderful staff for finding Izzy and letting us adopt her. Bryan and I are so thankful everyday for her. I have attached some pictures of Izzy and her sisters, Baby and Paisley. I hope you had a wonderful holiday and hope to come visit soon for another event.
Ruby's New Family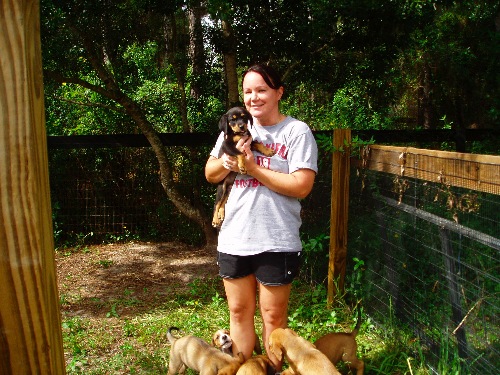 Sally's New Family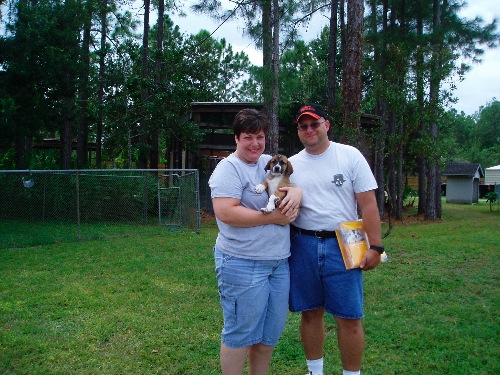 Ella's New Family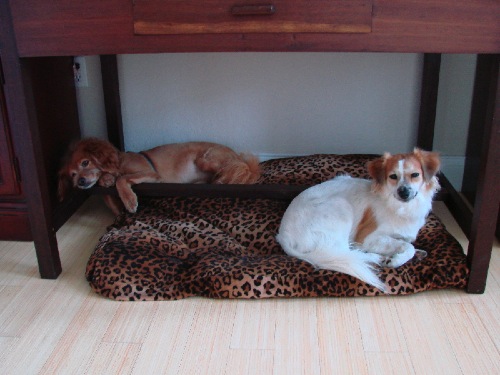 After a hard morning walking and playing with my friend Grady we take a nice nap while our dad works in the office. Thanks for a nice home
Ella
Bella's New Family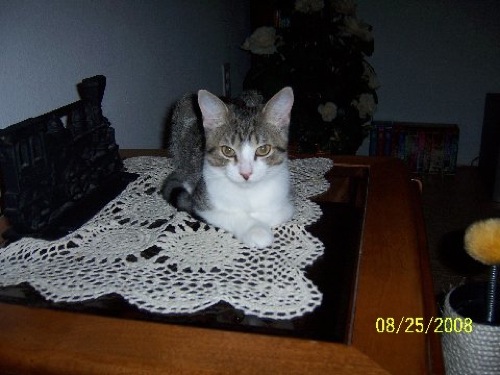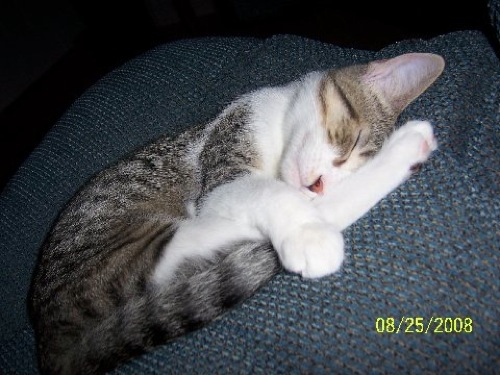 Just a quick note to tell you all is well with Bella. She is growing every day! She is the love of our life and rules this house! Attaching a couple recent pictures of her.. My best to you and the gang..
Paula & Bill
Buckshot's New Family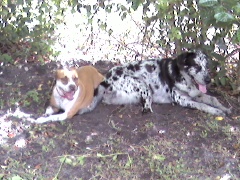 Buckshot has the greatest personality. he is such a great dog. we are very happy to have him part of our family. he is having a blast playing with sweetie, and trying to figure out what my ferrets are about.
Blue's New Family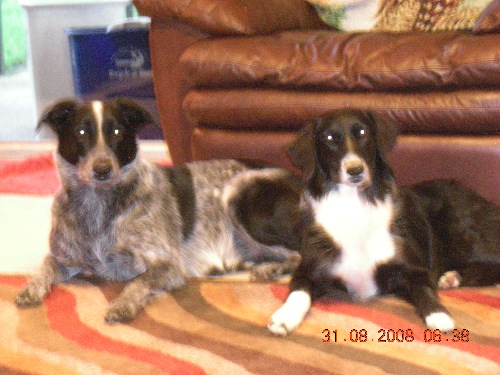 Buddy's New Family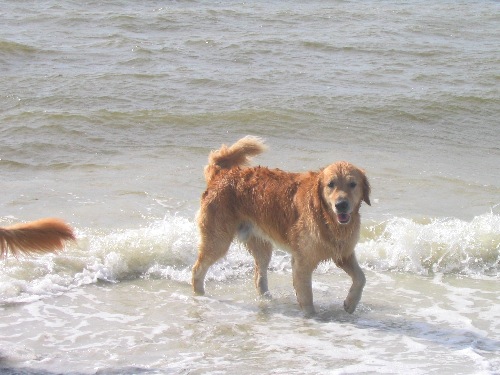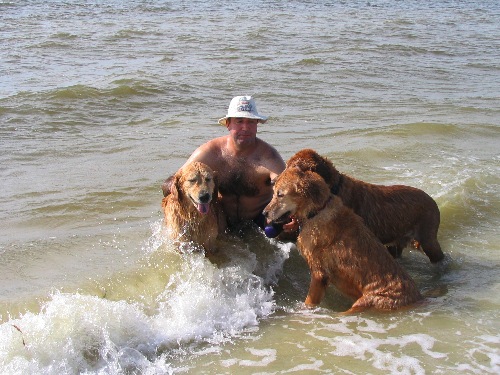 Buddy has been a fantastic, loving addition to our family. He has brought renewed life to his 12-year old Golden Retriever brother and sister (Remington and Bailey) and I think he likes being part of a big pack. He is wonderful with the 2-legged children, as well. Sofia and Colin love running around the back yard with him and Papa (Claudio) enjoys taking him on his twice daily walks. As you can see from the pictures, Buddy is also thoroughly enjoying the beach on the weekends. We love him to pieces. Thanks for bringing us all together.
Sophie's New Family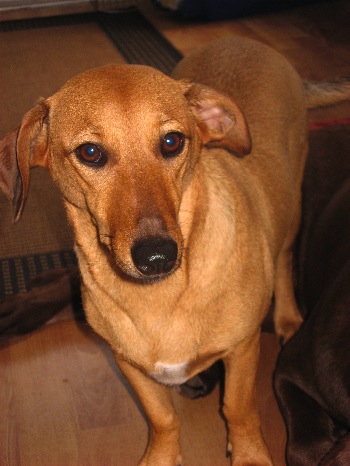 Gracie's New Family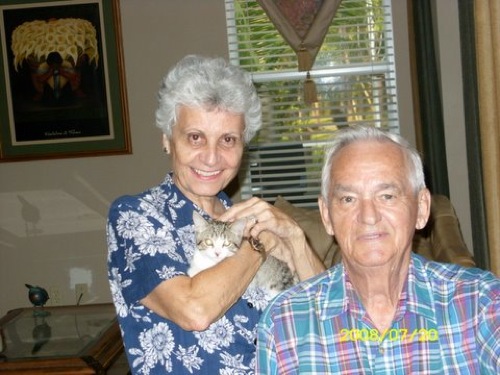 Cody's New Family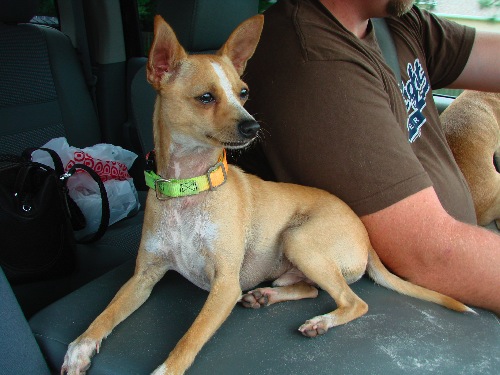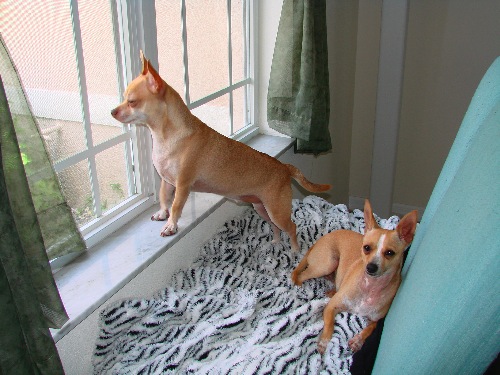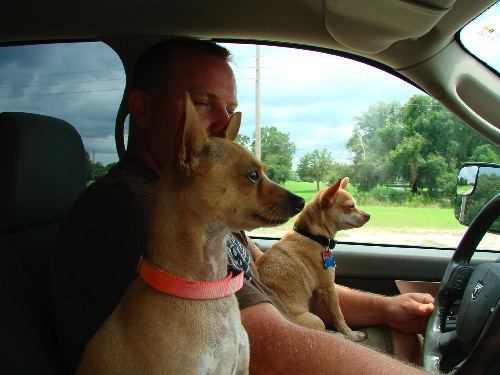 Marty's New Family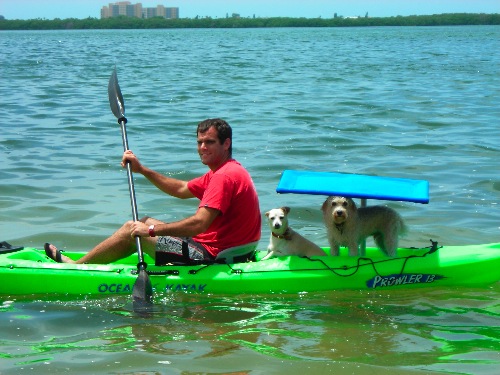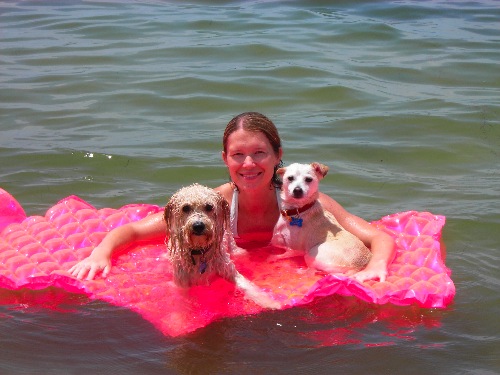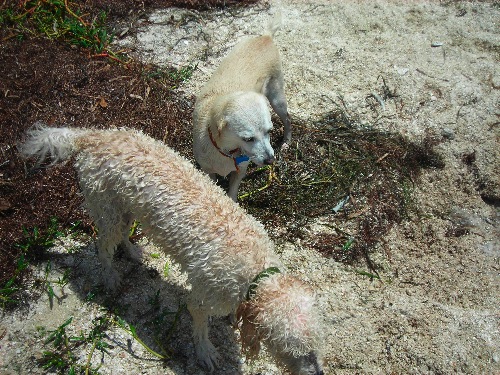 All is well. We finally got a break in the weather and took him out in the kayak yesterday. I think he loved it! He and Elway spent the day sniffing around the island and then topped it off with a visit to the Dunedin Doggie Rescue paw wash. I have attached a few pictures and we will try and get one of the entire family next time we are out.
Gillian's New Family


Hey Ms. Lisa and Ms. Sue, It is Gillain here with my new mommy. We wanted to send yall some pic's of me with my new family and my new home. You know it is like this family has always been my family. Like I have known them forever!!! I just get all kinds of Loving. I have been a really good boy and me and my new sister Gyspi have so much together playing and running and we go outside to go to the bathroom and then our mommy and daddy takes us inside and we get treats!!!! Boy those treats are so good. Oh yeah I have a big brother, he is human and his name is Nate. He just loves to play with me. My mommy and daddy take me everywhere with my sissy Gyspi. Mommy and daddy took me shopping at pet supermarket and got all new toys a collor it is blue and very nice leash. Well I just wanted to let ya know that I am doing very very well and I am being spoiled I got it better then Garfield the cat, hahaha. I REALLY LOVE IT HERE!!!!
Babo's New Family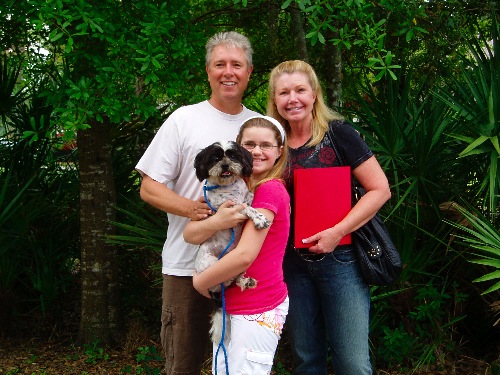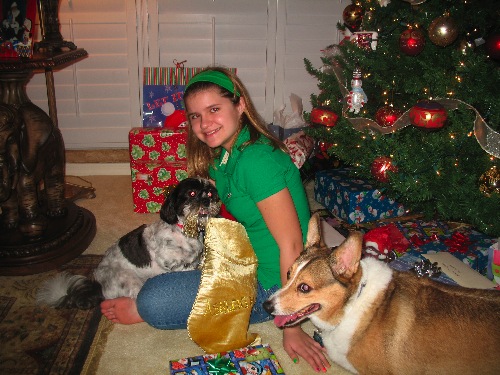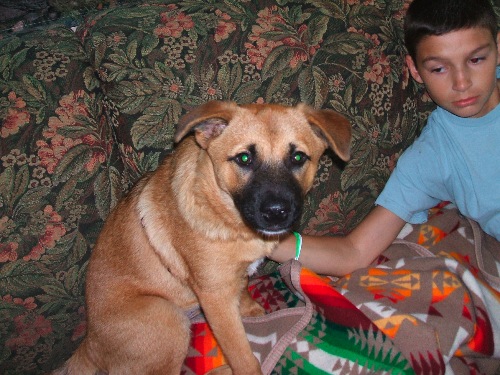 Babo is wonderful. He rules the roost and we love every minute of it. Even our pet Corgi loves him to pieces. Everyone who has met him can't believe that someone could turn him loose. Their loss...our gain with a little help from you and your organization. Thanks so much!
Spoofy's New Family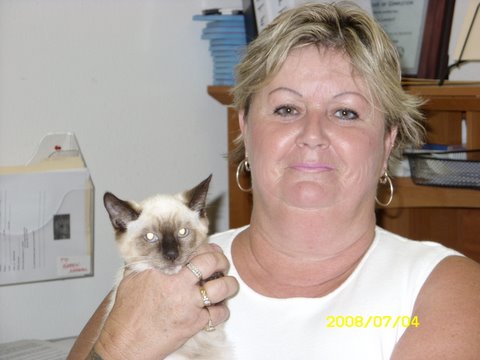 Tillys's New Family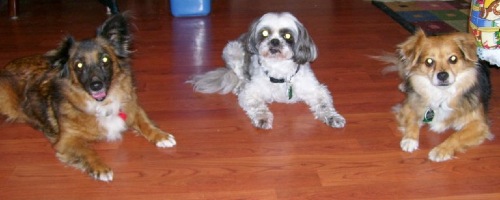 Kodiak and Lady's New Family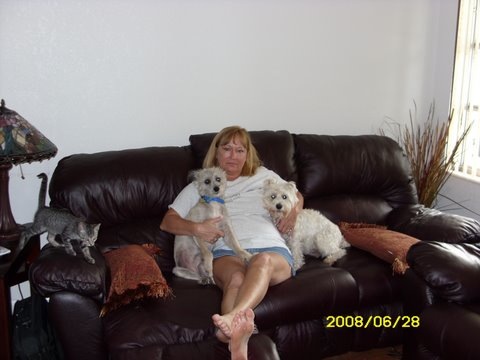 Kodiak is very special to me, he is the most "totally" loyal dog I have ever encountered. He had social issues when I first got him from CARES, he was taught to mouth anyone in close proximity. I'm glad to report that he has learned not to mouth everyone to get attention, and we are really working hard on learning not to jump up on people, He has responded exceptionaly well to my leadership. I love him to death but my love doesn't compare to the love he has given back to me! I feel inadequate when faced with the love he gives, Kodiak was rescued from Miami/Dade animal services and he's the best thing that has happened to me in years Lady is a gift from God. She was scheduled with Red" her house mate to be euthanuzed by Pasco Animal Serivces, but CARES came to the rescue and brought them both back to Odessa where she and I bonded. She is a foxy lady who is so low maintenance, she is glad to just be loved. She has a broken leg that has healed without proper care and you would never know by her love and manners that she was ever mistreated. She gained 7 lbs. in the first two weeks of he adopted life, all she needed was some TLC. No amount of money could tear this dog away from me, she is exceptional and worthy of every good thing I could possibly provide for her. Thank you CARES for both of these exceptional animals!
Snowy's New Family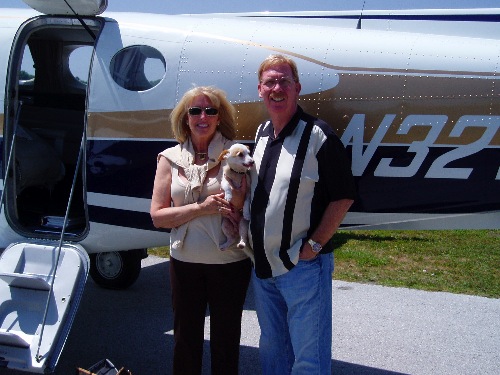 Penny's New Family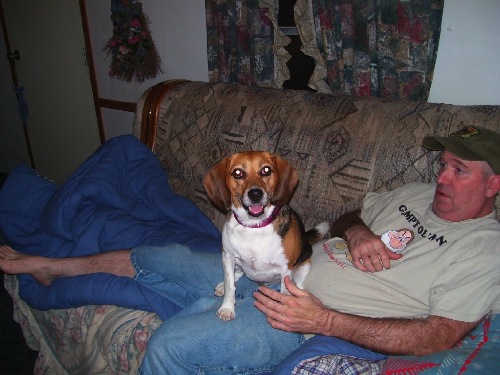 She is doing really well. She is probably the easiest dog that has ever walked into my house and fit in!! Maybe its her age but she listens so well. So glad I bought that crate she is sleeping with my hubby in another room and he said she is just sleeping in the bed!! Man is she food driven too you were not kidding. We give our dogs treats and a little bit of table food and she goes to each of us and paces if we are not fast enough!! She almost started playing with her brothers too tonight so that will be fun to watch if she joins in. John said they started chasing each other so she started chasing them and then they turned to get her and she ran underneath my truck! LOL She will be pushing them around in no time. I have already seen her going under the golden to get around him. The couch and blanket seems to be her favorite spot!!
Camper's New Family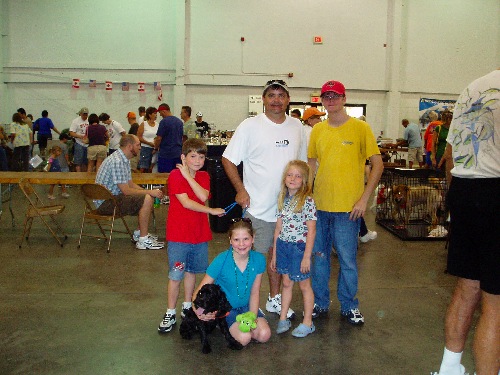 Herbie's New Family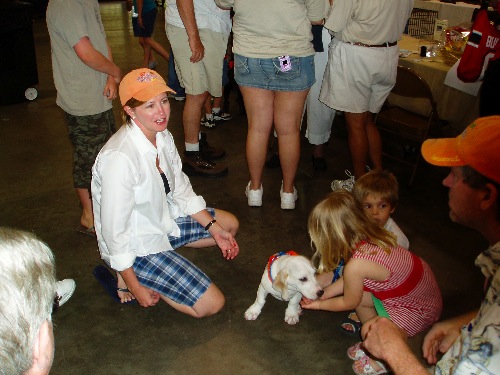 Justine's New Family