Sponsor a Pet
Sponsor A Pet Application
Click here for sponsor application form.
By taking part in our
"Sponsor-a-Pet Program"
you can help save the life of one or more homeless animals. You can choose the pet you wish to sponsor, or leave it to us to decide. Either way, please help us to give an abandoned pet a second chance at a wonderful life.
Sponsors
Meladi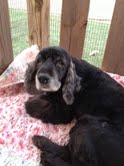 This is Meladi - 12-14yr old female Cocker Spaniel.
Meladi will live her days out at CARES. After bloodwork
and xrays a large tumor in chest had been detected.
Sponsoring Meladi will allow CARES to provide all
the care she needs until her final days.


Sponsors:
Seinfeld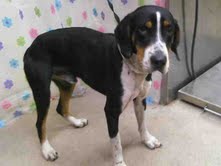 This is Seinfeld. He is a 1.5yr old male Entlebucher
Mix. Seinfeld will be needing to go through heartworm
treatment and will be at CARES for at least a few
months before going up for adoption. Your sponsorship
will help provide the heartworm procedure.


Sponsors:
Marilyn W
Ms. Tali

This is Ms. Tali - her name means
"Forgotten One" Tali will be with
us for awhile as we need to get
her back to a healthy weight and
get her skin and ear issues cleared
up. This poor girl was left to
die alone in the streets before
a group of wonderful people
helped her find her way to CARES.


Sponsors:
Mary Ann Nance(In Loving Memory of JJ and Abbey)
Patti Smith
Daniel H
Jill C
Lisa H
Marilyn W