Volunteer Application
Come join us in the world of animal rescue and we will show you one of the most satisfying ways to help both animals and people. We are looking for volunteers from all walks of life to help us with the many little tasks that it takes to run a successful rescue.
-Fostering a dog
-Helping with transportation (both local and long distance)
-Helping with Fund Raising
-Helping with Special Events
-Helping with our Adoption Events
-Walking and Socializing with our dogs
-Daily care of kennels and play areas
-and much much more.....
Click here for volunteer application form.
A Big Thanks!
A Big "Thank You" to the whole team of the "Pepsi Cola" group. They came out and help build our new isolation yard dedicating their whole weekend to complete the task! Our fence work was completed, and pavers laid to our existing outdoor play kennels. The whole team showed up excited about the duties planned for the day. All the work completed was appreciated by all of us at "CARES" both people and pets alike. Thanks for doing such a great job and making it all possible!!!
Back Row L-R: Brett Burkhart & Jesse Kilgore
Front Row L-R: Jason Schenkman, Christine Philmon, Alvin Cortes, Mike Mittler, Matt Hay & James Bremer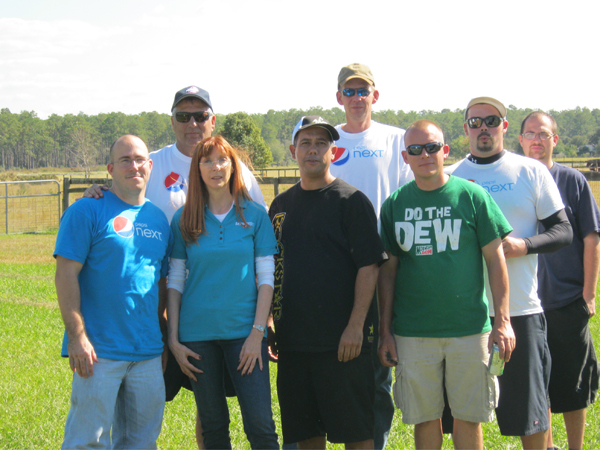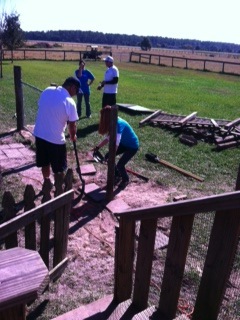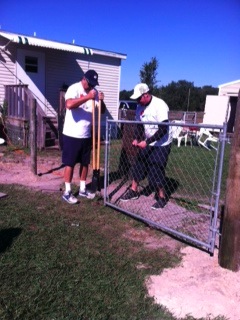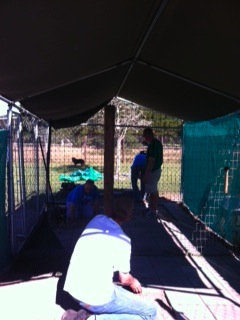 Volunteers